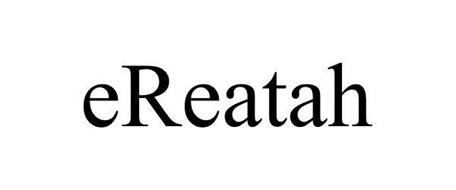 A number of companies have experimented with the subscription model for digital reading, but there have been some factors that have stood in the way of launching a viable and productive reality surrounding pay-as-you-go reading. Publishers have expressed serious and very real concerns about ensuring their authors are fairly compensated for content read under subscription, and readers were less than excited about paying a monthly subscription fee to read content one time.
Now, a new approach has been created by eReatah, one that functions more like the famous mail-order book clubs of years past than any of its competitors' approaches. By charging readers a monthly subscription fee to download and own the ebooks based simply on the number of books they choose (as opposed to paying market prices for individual titles), eReatah has opened the door for a very fluid model of ebook purchasing.
"My goal with eReatah was to design a subscription service that I myself wanted to use," said company founder Bryan Batten of the platform that was two years in the making. "As a reader, I like to be the person who finds a great book that none of my friends have read, so I can recommend it to them. While eReatah's library contains many of the best-sellers, we are also excited about our recommendation engine, which can help introduce lesser-heralded masterpieces to users so they can become curators and share those special finds."
eReatah also bills itself as a book discovery platform, meeting a very serious need in the digital reading realm as potentially thousands of new titles per day are posted to ebook retail platforms. One soon-to-be popular feature is the "If These Two Books Had a Baby," a book recommendation engine that bases its suggestions on consumers' prior ebook purchases.
The subscription model comes into play by charging a flat rate per month for a set number of titles. Readers get to choose those titles, regardless of standard stand-alone shelf price. eReatah already has agreements with several major publishers, including Berrett-Koehler, Diversion Books, Houghton Mifflin Harcourt, Independent Publishers Group, Ingram Content Group, Open Road Integrated Media, Simon & Schuster, Sourcebooks and Workman. The platform is currently in private beta launch, but plans to introduce new publishers by the time it goes public.
Mercy Pilkington is a Senior Editor for Good e-Reader. She is also the CEO and founder of a hybrid publishing and consulting company.