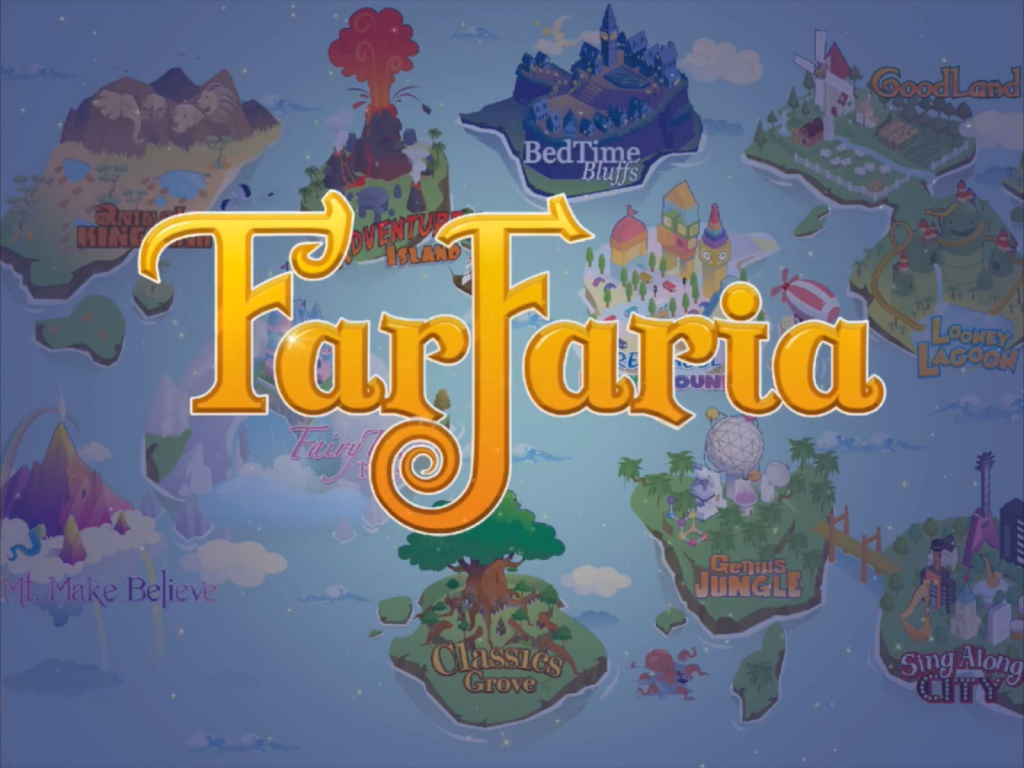 Scholastic recently released the results of one of its many annual surveys, this one aimed at understanding the reading habits of kids across different age groups. The news was upsetting: there was a significant decrease in the amount of time kids spend reading self-selected texts for fun. The good news, though, is there was a correlation between the amount of time parents spend reading aloud to their children–something the American Academy of Pediatrics now recommends parents do from birth, even before the development of oral language comprehension–and the amount of independent pleasure reading that kids choose.
In light of this important finding, children's ebook service FarFaria has announced some good news of its own: the amount of time that kids spend interacting with their "read to me" feature, and the numbers of titles that kids are reading through the platform each day, are on the rise. Ajay Godhwani, CEO and co-founder of FarFaria, spoke to Good e-Reader about this increase, and what it can mean for developing a lifelong habit of reading for enjoyment.
"We start for a very a young reader. Preschool readers can learn sight words and be introduced to reading in FarFaria, but they can go well above that. We cover books up to age fourth grade, and with the read aloud feature, these kids can beyond their ability and be introduced to a higher level vocabulary."
One of the aspects of the Scholastic study that demonstrates the need for read aloud time is the ability to convey higher order vocabulary words with proper pronunciation. This alleviates the "skipping over" hard words that can lead to comprehension deficits, which can then lead to readers abandoning the process for something less arduous.
"The study shows that children with access to broader spoken vocabulary in their environments learn a broader vocabulary themselves. We're excited that FarFaria is a part of that."
The company has tracked the usage of its ebook platform and knows that 70% of users engage with the optional read aloud feature, meaning young readers have access to that important oral vocabulary, but what was even more interesting is the numbers of adult respondents who say they use the read aloud feature even with their children. Rather than treating the ebooks and tablet as a built-in "babysitter" to do the reading for them, parents are curling up with their kids and taking advantage of the professionally recorded voices and sounds within the stories, as well as the light-up feature that highlights sight words as the voice reads.
FarFaria works within two distinct models; the first is an all-you-can eat subscription model for a low monthly fee, but the free model allows access to one title per day per user account. Even without the cost associated with the model, FarFaria is providing the same engaging content with the same educational features, regardless of ability to subscribe. Within this context, studies have shown that young readers on average who enjoy reading for fun read an average of five and a half books per month, but FarFaria's numbers show their users read an average of nine and a half books per month, regardless of pricing model.
"Even when Mom and Dad are there, the read to me feature is still engaged. They're using FarFaria as part of the daily routine, getting the daily habit of reading going. The child likes the way our voices read and the fun voices they put on, and Mom and Dad prefer it to reading themselves. It's fun, and that's what it's all about, making reading fun."
[ad#After Post]
Mercy Pilkington is a Senior Editor for Good e-Reader. She is also the CEO and founder of a hybrid publishing and consulting company.