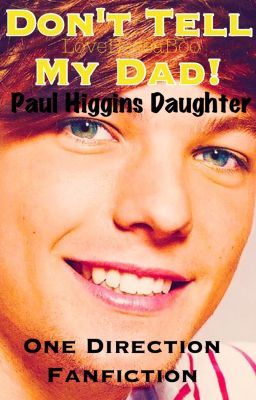 I'm not sure I'll make it out alive if I admit that I a) don't know the names of the members of boy-band One Direction, b) saw a picture of the band and didn't realize they were all boys, and c) don't understand what is driving fan fiction authors to write volume after volume of fan fiction surrounding the pop group.
If you ask ten authors how they feel about fan fiction–for those of you unaware, it's the writing and publishing (not necessarily with monetization) of content that stars existing characters or celebrities, but comes from its author's own creative process–you might find them evenly split on whether or not fan fic is a compliment to their writing, or basically not worth using to wrap up your used chewing gum. Some authors are flattered by the fact that fans can't let the story go, or that they want to reimagine the plot and outcomes; others get up in arms and have even taken legal action against authors who even post fan fic to their own free blogs.
However you view the concept, though, it doesn't erase the fact that fans–whether they consider themselves to be authors or not–are taking to the internet to share their nearly-obsessed love of their favorite characters. One of the subgenres of fan fiction that is blowing the others out of the water is based around One Direction.
Kidnapped by One Direction. Rescued by One Direction. Adopted by One Direction. Bitten by vampires that turned out to be One Direction. Lots and lots of impregnated by One Direction. Gay with One Direction. Gay BECAUSE of One Direction… there is no end in sight to the imaginations that the band's fans have, and much of it appears on the writing/reading community site Wattpad. How large an audience does the 1D fan fic have? Click that link. I dare you. Individual stories in the top listings have tens of millions of reads each.
That's not even taking into account debut novelist Anna Todd's six-figure deal with Simon&Schuster for her title, After, an epic 1D fan fiction about band member Harry Styles. Thanks to the more than one billion reads on Wattpad and the subsequent book deal, Anna Todd has already been called the next EL James for her steamy boy band erotica.
But what is the fascination with the bad-boy boy-band? And where does it go from here? There seems to be no end in sight for readers of this type of writing, and the authors are all too happy to provide the content that fans clamor for.
It's important to note that fan fiction is nothing new, and it's not relegated to cheesy Xeroxed fanzines anymore either. The film industry has taken part with the obvious acceptance of 50 Shades of Grey, but long before that movies were revamping the original stories. From the recent reimaginings of the Star Trek or X-Men franchises to the complete and total "you got it wrong so Imma gonna fix it" film adaptation of James Fenimore Cooper's Last of the Mohicans, movies have often taken "liberties" with the author's original intentions, often to the fans delight or chagrin.
Mercy Pilkington is a Senior Editor for Good e-Reader. She is also the CEO and founder of a hybrid publishing and consulting company.