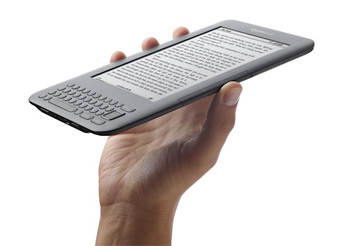 Despite the hordes of critics who have verbally assaulted Amazon for its greed in the Hachette dispute, an article for Forbes today demonstrated the outcome of the current contract negotiation holds a certain percentage of Amazon's revenue in the balance. How much is that revenue? Around eleven million dollars.
As in, 0.014% of its total $78billion business.
Apple was criticized for not taking the judge's ruling lying down when it came time to a $200+ million verdict against it in the DOJ ebook pricing fixing lawsuit, despite the fact that the amount was less than one percent of its cash on hand. The critics argued that Apple has already spent far more than that amount in legal fees, but the tech giant claims that it's not about the money, it's about the guilty ruling.
If Apple will fight for $200 million and some change just on principle, then Amazon's fight for $11 million is equally important, except that Amazon is fighting for its customers, not its drop in the bucket. Once the door opens with Hachette to dictate its own terms, terms that will block Amazon from offering its titles to readers at a discount, then that same door is thrown open even wider for other publishers to follow suit. Eventually, the retail book market will be a landscape where even lower-priced ebooks are a luxury item that consumers can no longer afford.
Amazon's recent request to support Hachette's authors in what is arguably a difficult situation for them by offering the authors 100% of the sales price of their books has yet to be agreed upon.
Mercy Pilkington is a Senior Editor for Good e-Reader. She is also the CEO and founder of a hybrid publishing and consulting company.