Kobo has been selling e-reader and e-books since 2010 and has gradually expanded their business all over the world. They partner with bookstores to sell their hardware where people are buying print and they also offer white label solutions to companies like Waterstone's. Industry experts have accused Kobo of being predatory vultures, waiting for e-book companies to go out of business and than they swoop in take all of their users and gravitate everyone into the Kobo ecosystem.
Sony has been selling e-readers and eBooks since 2004 and they were the first mainstream company who made a serious power-play to cultivate the industry. Their successes and failures over the years acted as a playbook for Amazon, Barnes and Noble, and Kobo to enter the the fray and immediately make an impact. Sony eventually got nudged out of the business due to the prices of e-readers coming down, to a such a point, that it was not financially viable anymore to continue and their e-book business was destroyed by Amazon.  In February 2014 Sony announced that they were exiting the eBook space and Kobo would take over their book business.
2015 was a devastating year for the entire e-book industry. In the United States sales declined by over 11% and just selling e-books was not a viable business model anymore.
In January 2015 Tesco was not doing so hot with their Blinkbox Books business unit and decided to close their store down and transfer all of their customer purchases and e-books over to Kobo.
Flipkart is the largest e-commerce site in India and they got swept up in the whole e-book craze of 2011 and 2012 when it launched its e-book service. The following year they released a mobile app for Android, iOS and Windows so people could read all of their digital content while on the go. They decided to close down their e-book service in December 2015, because the general public failed to embrace the digital format. Once again Kobo was earmarked to take over their e-book business for an indeterminate sum of money.
Waterstone's is the largest chain of bookstores in the United Kingdom and have been selling e-books since 2012 and they announced in May of 2016 that they were closing down their online store and transferring all e-books and customer accounts over to Kobo.
When a digital bookstore is on the ropes and the internal decision has been made to shut down operations, Kobo normally approaches them and offers an undisclosed sum of money for the user accounts. The amount of money varies, depending on the size of the bookstore going out of business and the number of users. I have heard from a few bookstores, off the record, that Kobo offers a very small affiliate fee for any of the users who continues to buy e-books from Kobo for a limited amount of time. This insures the store gets an immediate cash injection by selling the store to Kobo and generates consistent revenue  by those users buying e-books.
There are many industry experts that are now accusing Kobo of being parasites. The company simply waits until a company is not doing so well and then offers them a deal to take over their e-book business. I wonder if they have a small internal unit whose sole purpose is to monitor all of the e-book sites and wait to hear rumors about a company who is going to fold and then orchestrates a meeting.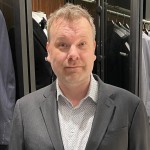 Michael Kozlowski has written about audiobooks and e-readers for the past twelve years. Newspapers and websites such as the CBC, CNET, Engadget, Huffington Post and the New York Times have picked up his articles. He Lives in Vancouver, British Columbia, Canada.