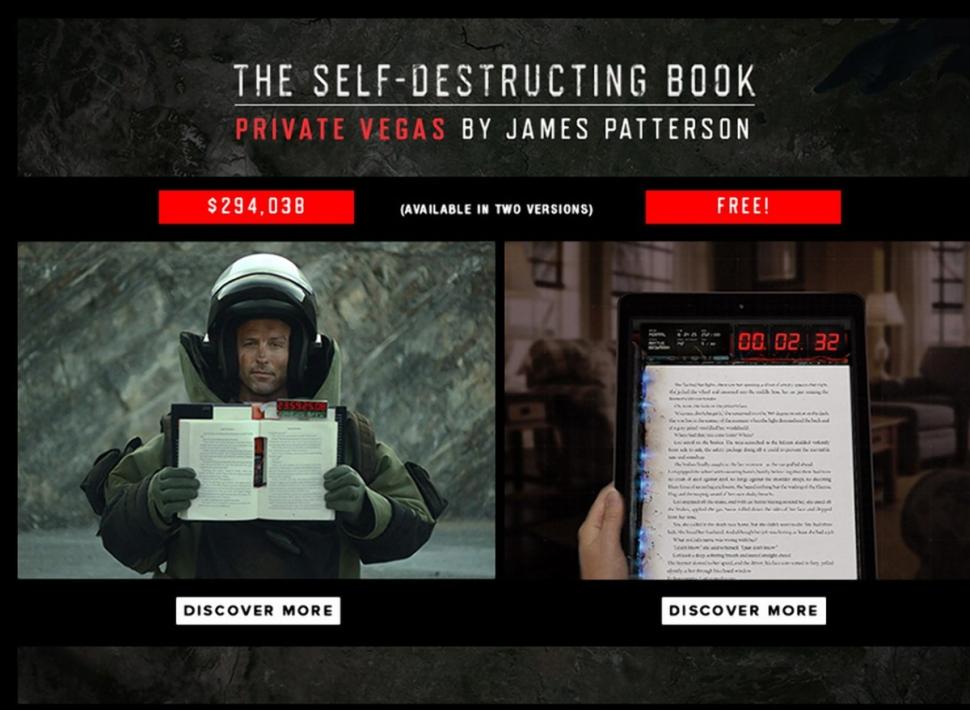 James Patterson has a new book coming out soon, Private Vegas and 1,000 fans will be given a free code to download it for free in the next five days. The catch? Users have 24 hours to read the new title before it self-destructs, disappearing forever.
The 1,000 free e-Book titles will be distributed through a new iPad app and has a 24 hour timer when you open it for the first time.  The book's website shows which readers are currently devouring the book, how far along they are, how much time is left, and the speed at which they are reading.  There is also a cool map that shows people around you that are also have the digital book.
"I've been in the business of thrilling people for almost 40 years," said Patterson in a press statement. "So much has changed and I want to make sure I keep my readers on the edge of their seat. Faced with imminent destruction, the act of reading against a clock allows fans to become a character in their own thriller."
The book shows up in shops on January 28th, so these free e-books is the only way you can read it before its released to the general public. If you are feeling financially flush, maybe you just sold your company, there is a real self-destructing book you can buy for $300,000.
If you pay the $300,000 you will receive a first class flight to an undisclosed location. Two nights stay in a luxurious boutique hotel and a well-trained bomb squad to handle the self-destructing book. Users can read the book through a pair of solid gold binoculars and then watch the book blow up in spectacular fashion. Once this is all over, you will get to meet James Patterson for a five course dinner and get a ton of autographed books. This an entire experience should make for a good tale to regale your friends with the next time you get asked "so what did you do this weekend?"