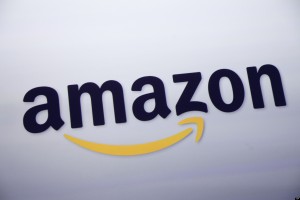 In a mass email to its customers yesterday, Amazon announced some good news for customers who've been awaiting news of the results of the Apple/Big Five settlement. Despite the fact that the email didn't contain any concrete information on when customers will receive account credits or when those credits will appear, it was a small reassurance to customers that the wheels are at least turning.
According to the email, "You do not need to do anything to receive this credit. If the Court approves the settlements in December 2013 and there is no appeal, a credit will appear automatically in your Amazon.com account that can be used to purchase Kindle books or print books. We will contact you when the credit is applied to your account. While we will not know the amount of your credit until the Court approves the settlements, it is estimated that it will range from $0.73 to $3.06 for every eligible Kindle book that you purchased. To be eligible, you must have a U.S. billing address and must have purchased a Kindle book published by Hachette, HarperCollins, Simon & Schuster, Penguin or Macmillan between April 1, 2010 and May 21, 2012. These publishers will provide the funds for the settlements. If you have already requested a check instead of a credit in response to the notice you received last fall, that request will cover these additional settlements and you do not need to do anything else. If you would like to request a check, you may do so by following the instructions included in the formal notice of the settlements, set forth below. You can learn more about the settlements at www.amazon.com/help/agencyebooksettlements."
The most interesting news in the email was also the least discussed. Throughout the investigation and the trial, Amazon has remained somewhat quiet, cautiously not weighing in on the alleged price-fixing. They seemingly only answered to how the actual resulting pricing model has affected their business model and not really discussed who may have said what behind closed doors, and whether or not it was intended to bring down the retail giant.
But in the email, Amazon very pointedly mentioned that this settlement, if it goes through, will ensure that their customers continue to receive the best possible prices on ebooks.
"In addition to the account credit, the settlements impose limitations on the publishers' ability to control eBook prices. We think these settlements are a big win for readers."
Mercy Pilkington is a Senior Editor for Good e-Reader. She is also the CEO and founder of a hybrid publishing and consulting company.