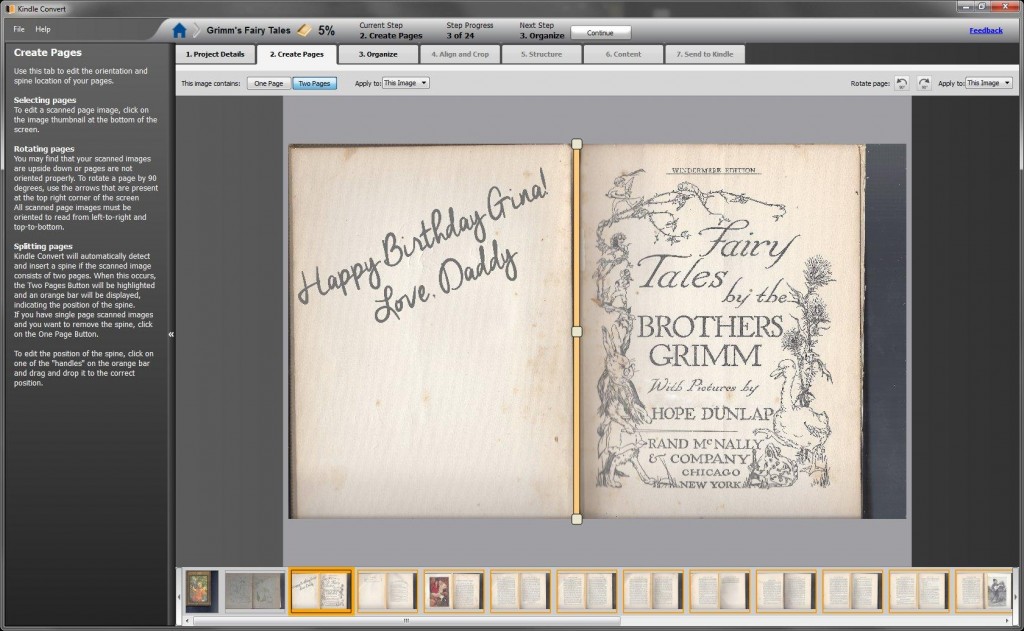 The digital publishing revolution didn't only put publishing access and large-volume content storage within easy reach of consumers, it also serves a vital purpose in protecting information. Projects like Google's controversial but necessary effort to preserve rare texts, for example, is one of the chief applications for ensuring the longevity of the printed word.
Amazon has taken that idea to heart, and now offers a downloadable app that lets consumers scan their print books or documents and convert them to Kindle format. Called Kindle Convert, the app is available now for $19.00, but only currently in the US and to consumers with a legitimate billing address in Amazon's system.
According to the announcement, "Kindle Convert is a software application that allows you to convert scans of your personal books and documents into high quality Kindle books. You can convert your most treasured books, documents and keepsakes into Kindle books.
"Kindle Convert books and documents enjoy many of the same features you love about Kindle books including adjustable text size, worry-free storage in the Amazon cloud, Whispersync of last page read, highlights and notes, and a built-in dictionary to look up the definition of any word. Kindle Convert preserves all the things that make your books and documents unique, such as hand-written notes, autographs, photos and images. Kindle Convert books maintain the look and feel you love about your print books."
There are a number of reasons consumers may benefit from a process like this one. One of the chief complaints of the early ebook adopters was that their favorite out-of-print titles were not available in digital formats, and they couldn't enjoy the portability and protection that e-readers offered. Many devoted readers also have print editions with handwritten notes in the text, autographed pages, and more, and can now enjoy seeing those annotations on their screens while they read.
Critics will immediately question the validity of an app that makes it even easier to scan and pirate out-of-print content, but as anyone in the industry can tell you, it doesn't take a $19 app to enable piracy. In some regards, the scanning process could even be seen as a hurdle that makes it almost not worth the time. As the Kindle Convert editions are intended for personal consumer use and not uploadable to Amazon, and at the risk of a taking a head-in-the-sand approach, piracy is a reality in digital publishing, but Kindle Convert won't increase or decrease it.
Mercy Pilkington is a Senior Editor for Good e-Reader. She is also the CEO and founder of a hybrid publishing and consulting company.