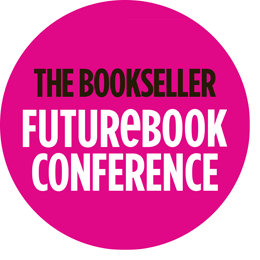 At yesterday's Futurebook conference, one of the anticipated panels was once again the "big idea" panel in which industry professionals came together to propose ideas that will have an impact on publishing in the near future. Each of the eight panelists were given the chance to share and explain one key idea that could revolutionize or secure the book business.
But with great ideas proposed like a ranking system for self-published authors to help ensure best practices and a streamlined device system that makes buying ebooks ridiculously easy, one of the better ideas was the focus on greater adoption of bundling of ebooks with their print counterparts, proposed by BitLit's Peter Hudson.
An exciting concept, proposed by Marcello Vena, general manager of RCS Libri, was that of "co-publishing," a model that essentially lets traditional and small press publishers lend greater support to self-published authors through collaboration. Additionally, Rebecca Smart of Osprey proposed that the funeral march-pace of traditional publishing is practically artificial and needs to be sped up to keep up with the industry of ebooks.
But one of the stranger ideas to come from the panel was the notion that publishers should be producing fewer titles, an idea introduced by Canongate's Jamie Byng. Rather than describing a situation in which publishers withheld great books from consumers (which is what it sounds like on the surface of his argument), Byng feels that publishers should cut their titles–and therefore the number of authors they work with–and instead focus all of their efforts and attention on a few titles that they deem worthy. This idea, Byng espoused, would mean customers would come to really appreciate the greater-quality books being produced, and "second rate manuscripts" would stop filling publishers' inboxes.
This mentality about the nature and appreciation for books may very well be at the core of why so many authors–and their reader fans–are abandoning the sinking ship of the traditional publishing industry.
Mercy Pilkington is a Senior Editor for Good e-Reader. She is also the CEO and founder of a hybrid publishing and consulting company.