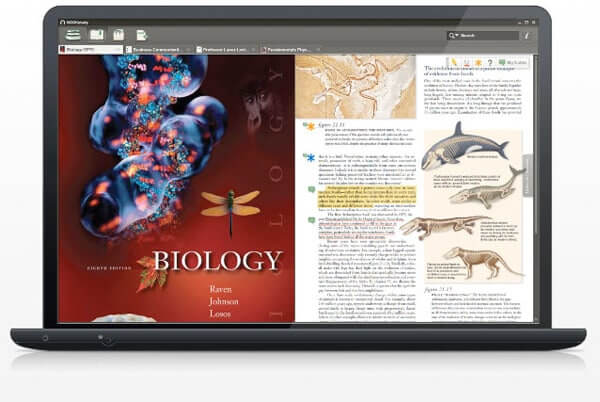 Microsoft today has invested 300 million dollars into Barnes and Noble to create a new subsidiary called Newco. This will accelerate deployment of the Nook ebook ecosystem into Windows 8.
The essence of this deal is to tap into college and university textbooks that Barnes and Noble offers under its Nook Study banner. These textbooks will be available for purchase in the Windows 8 Store that will allow users to buy books and apps. Microsoft will gain a 17% stake in the project, but Newco is not the final name of a project. Newco is a generic name used to refer to corporate spin-offs and start-ups before they are assigned a final name. The second major aspect of this deal is to resolve patent disputes that erupted between the Nook and Android last year.
Barnes and Noble Books will be available for international customers to purchase under the Windows 8 ecosystem. You will be able to get a huge portion of their catalog that includes newspapers, magazines, kids books, and bestsellers. The partnership with Microsoft allows B&N to offer its collection of content in many different international markets.  At the London Book Fair, Barnes and Noble was courting many UK publishers and app developers to contribute assets to their platform and company.
William Lynch, c.e.o. of Barnes & Noble said: "The formation of Newco and our relationship with Microsoft are important parts of our strategy to capitalize on the rapid growth of the Nook business, and to solidify our position as a leader in the exploding market for digital content in the consumer and education segments. Microsoft's investment in Newco, and our exciting collaboration to bring world-class digital reading technologies and content to the Windows platform and its hundreds of millions of users, will allow us to significantly expand the business."
"The shift to digital is putting the world's libraries and newsstands in the palm of every person's hand, and is the beginning of a journey that will impact how people read, interact with, and enjoy new forms of content," said Andy Lees, President at Microsoft. "Our complementary assets will accelerate e-reading innovation across a broad range of Windows devices, enabling people to not just read stories, but to be part of them. We're on the cusp of a revolution in reading."