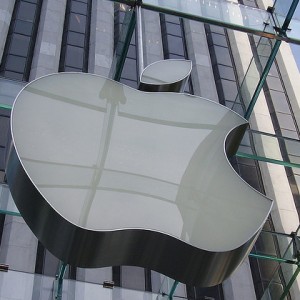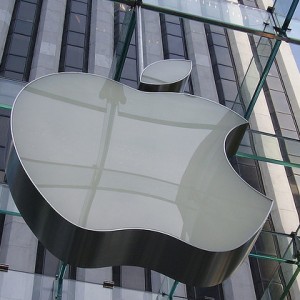 News was announced yesterday from the lawyers for the plaintiffs in one of Apple's side lawsuits over ebook pricing that the grand total the company could have to pay out to consumers is $400 million. This amount was disclosed after the terms of the settlement were released following Judge Denise Cote's approval of the settlement.
This settlement isn't to be confused with the Department of Justice lawsuit against Apple for colluding with five of the then-Big Six publishers to artificially raise the prices of ebooks in order to draw some of the control over the market away from Amazon. That collusion, in which the publishers all agreed to switch to an agency pricing model instead of the previously followed wholesale model, causing a sharp increase in the price of ebooks when Amazon was no longer allowed to discount publishers' titles.
The DOJ lawsuit still isn't resolved, despite the fact that the publishers who were offered deals settled out of court early in order to avoid costly legal fees. Apple has been found guilty of colluding to fix prices, among other charges, and that decision has been appealed by Apple's attorneys.
But back to the consumers…
Lawyers and states' attorneys general have filed a lawsuit on behalf of the consumers to recover some of the millions of dollars they were illegally forced to overpay once the collusion took place, and Apple agreed last month to settle out of court…IF…
If its appeal is unsuccessful. The terms of the settlement that Apple agreed to include a clause that lets Apple get out of the settlement scott-free if the appeal in the DOJ case swings in Apple's favor. They basically got to have their cake and eat it too, since a typical settlement is an agreement reached in order to avoid letting the issue go any further. Apple got to put a cap on the amount it would pay in the consumers' lawsuit, all while leaving the escape hatch open in order to not have to pay anything should their appeal succeed.
At this point, the consumers who had to pay artificially inflated prices thanks to Apple's illegal collusion will either get a share of a $400 million settlement, or they will receive nothing. Sadly, just as in the settlements offered to the publishers, the settlement (if there is one) will be paid to consumers in the form of book credits through retailers' platforms, meaning the consumers can turn right around and pay their settlement moneys right back to the publishers and the retailer.
Mercy Pilkington is a Senior Editor for Good e-Reader. She is also the CEO and founder of a hybrid publishing and consulting company.