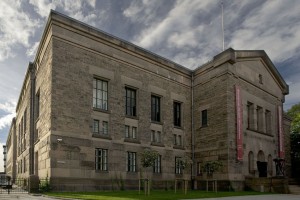 As US libraries and subscription models struggle with publishers and rights holders on how to ensure that revenue reaches the right people under lending models, the National Library of Norway seems to have hit on a model that works for them: just give the books away online, and pay the publishers yourself.
According to an article in the Telegraph, over 135,000 books will be available to users inside Norway and to foreign researchers under an agreement with Kopinor, who represents the interests of a number of publishers and their authors. While the books will only be consumable via browser-based reading and not be available for download, a fact that Pubsoft actually claims is the wave of the future of reading, there will not be any of the frustrating checkout limits or wait lists for these titles.
One of the key problems that has arisen under US lending and subscription models is that publishers who are willing to take the risk on an experimental lending model have rightly been cautious about participating, often resorting to testing the waters with their backlist or a few midlist titles. However, this program features current works still under copyright from authors like Stephen King and Ken Follett, alongside out-of-print and far older texts.
While the revenue agreements will have the National Library paying Kopinor what currently amounts to about two-cents per page of upload (with that funding being shared with the publishers and rights holders), there was no word about where that funding has specifically come from, or if there is a limit on the amount of funding that has been earmarked for this project. With the number of books currently uploaded–minus the 3,500 or so titles that have already been removed at the publishers' requests–this is by far not an inexpensive project and certainly not one that every government can put in place for its citizens.
Mercy Pilkington is a Senior Editor for Good e-Reader. She is also the CEO and founder of a hybrid publishing and consulting company.