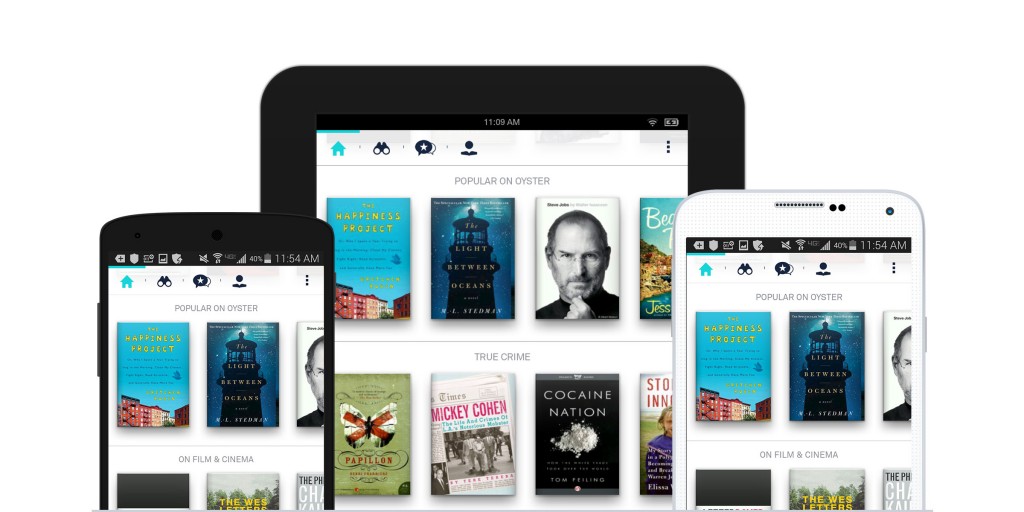 eBook subscriptions services are making headlines right now, especially following the launch of Amazon's Kindle Unlimited program. In some ways, correlations can be made that two other pioneering subscription services–Scribd and Oyster–could have paved the way for KU, despite the various differences in their platforms. While other ebook subscription startups have been around for years, Oyster and Scribd have made the most headway with not only enticing readers into the benefits of their programs, but also in working with some publishers to put their titles in the catalogs with the most viable compensation models so far.
Oyster announced today that it is now including web-based reading in its platform, meaning users no longer have to rely on the mobile app for content. While the Android and iOS apps are still fully operative, Oyster added a new layer of accessibility to the platform in a throwback move to browser-based reading.
"Knowing that about a third of ebook readers regularly read on the web, we've had our sights set on this launch for some time," said Eric Stromberg, Co-Founder and CEO of Oyster. "This marks an important next step on our mission to provide the best product on as many devices as possible."
Billed as the Netflix of reading, ebook subscriptions have kept a similar pricepoint–Oyster's is $9.95 a month for both the app-based and web-based option to read unlimited numbers of ebooks–while trying to offer compelling content. Oyster has had a measure of success in signing two of the largest publishers in the world to provide some of their content to the growing catalog, and has agreements with more than 1,600 publishers overall.
Oyster's CEO had some welcoming remarks for the introduction of Amazon's service into the ebook subscription sphere, seeing the launch of KU as yet another sign that reading consumers are responding to this model.
"We're not surprised. [Amazon has] pivoted from transactional to subscription-based in other media, and had limited success. They really paved the way in ebooks, and it's exciting to see them embrace the market we created as the future of books."
New members can sign up for a free 30-day trial of Oyster by clicking HERE.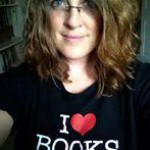 Mercy Pilkington is a Senior Editor for Good e-Reader. She is also the CEO and founder of a hybrid publishing and consulting company.