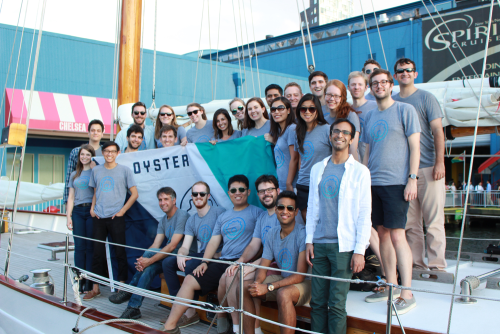 Oyster has announced that they are shuttering their e-book subscription service in the next few months and customers will have to look for new options. The company raised over $17 million dollars during the lifespan of their company and this was not enough to keep them solvent.
In a statement on the official Oyster Blog the company stated "we will be taking steps to sunset the existing Oyster service over the next several months. If you are an Oyster reader you will receive an email personally regarding your account in the next few weeks. We look forward to sharing more details soon, but rest assured, your account will continue to operate normally in the meantime. If you'd like to request a refund, please contact us at refunds@oysterbooks.com."
Oyster is the second company in the last few months to find that the entire e-book subscription concept is flawed and is an unsound business model. Entitle went out of business in July and like Oyster they were solely reliant on venture capital funding in order to keep the lights on, because the e-book subscription market does not have enough paid readers to make the business model viable on its own.
One of the challenges that Oyster faced faced was having to constantly placate publishers concerns.  The vast majority of them are very apprehensive about going the same route music or movies went.
In a recent interview with the Bookseller, Arnaud Nourry, the CEO of Hachette said"We now have an ecosystem that works. This is why I have resisted the subscription system, which is a flawed idea even though it proliferates in the music business. Offering subscriptions at a monthly fee that is lower than the price of one book is absurd. For the consumer, it makes no sense. People who read two or three books a month represent an infinitesimal minority."
Penguin Random House's CEO Tom Weldon echoed Arnaud's sentiments at the Futurebook conference a little awhile ago in the UK. "We have two problems with subscription. We are not convinced it is what readers want. 'Eat everything you can' isn't a reader's mindset. In music or film you might want 10,000 songs or films, but I don't think you want 10,000 books."
The Penguin and Hachette bosses sentiments are oddly prophetic, it seems as though the e-book subscription service is flawed and all of the major companies in this space are going out of business.  How a company burns $17 million in two years and is totally abandoning their business is totally beyond me.
Update: It looks like the Oyster founders have been hired by Google to work in the Play Books division. This includes CEO Eric Stromberg and co-founders Andrew Brown and Willem Van Lancker. Is Google getting into the entire Netflix for e-books concept or are they just hoping to bolster their digital bookstore with more knowledgeable people?
Google is cagey about the entire Oyster deal and has not classifying it as an acquisition. Google has confirmed that they will repay the investors that sunk $17 million into the startup for the right to hire some of its staff.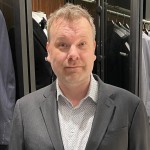 Michael Kozlowski has written about audiobooks and e-readers for the past twelve years. Newspapers and websites such as the CBC, CNET, Engadget, Huffington Post and the New York Times have picked up his articles. He Lives in Vancouver, British Columbia, Canada.