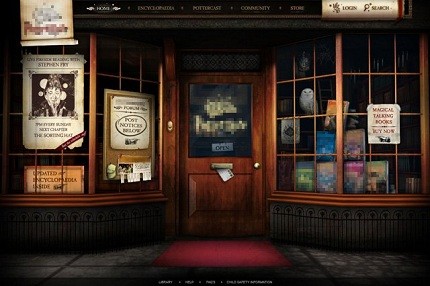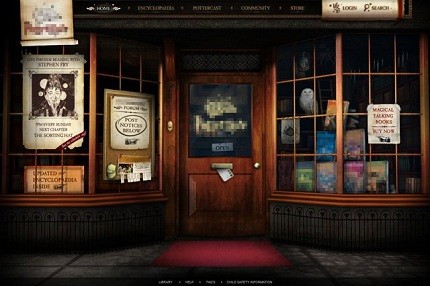 JK Rowling's interactive fan site Pottermore has been slowly and meticulously rolling out new content in a timely way. While each project has been slow to release, the amount of material included in each of the books that have been made available is nothing short of astounding.
Pottermore announced today that the fourth book in the Harry Potter series, Harry Potter and the Goblet of Fire, is now available for members of the site. This news is probably a welcome announcement, considering that members who had been sorted into the Hufflepuff house upon membership were given early access to the content in book four as a reward for their house winning the fourth Pottermore House Cup.
According to the site's blog, Pottermore Insider, "We're excited to announce that all members of Pottermore.com are now able to explore the first installment of Harry Potter and the Goblet of Fire. Soak up the atmosphere of the Quidditch World Cup, find a Chudley Cannons badge in Ron's bedroom at The Burrow and witness the terrifying Dark Mark in the sky for the very first time. You'll also be able to listen to the first ever Pottermore.com audio entry from J.K. Rowling, as she reveals the story of the most notorious Floo Network mishap. Don't forget that you can share your thoughts on every book, chapter and Moment as you move through Harry's Storyline on Pottermore.com. If you have a Twitter or Facebook account, you can join the conversations there too."
The included audio excerpt from Rowling is the first time that the author has addressed the fans in a recording of this kind. Rowling has become well-known for her release of background information on the story, its characters, and the processes that went into the making of the wizarding world.
Rowling is currently at work on a screenplay for an additional movie in the Harry Potter franchise, although it will not involve the characters from the beloved book series but focus instead on a side character who contributed to the storyline.
Mercy Pilkington is a Senior Editor for Good e-Reader. She is also the CEO and founder of a hybrid publishing and consulting company.