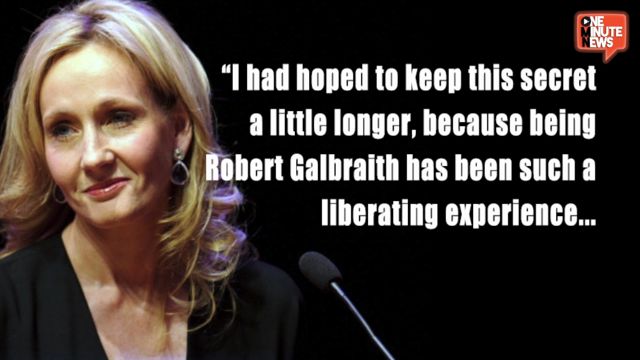 Longtime fans of JK Rowling and her new persona, Robert Gilbraith, have something to look forward to this month. The second installment in the Gilbraith mystery series will be released, but the publisher has posted a sneak preview of the title HERE. The Sphere, which follows book one, The Cuckoo's Calling, will launch on June 19th.
In The Sphere, Cormoran Strike is once again on the case with help from his secretary Robin. Joining (and possibly foiling) the cast of characters is an underhanded reporter, Dominic Culpepper, and together the three are entangled in a plot for relationship revenge that involves secret documents that bring down an important figure.
We have to wonder if this isn't a case of art mimicking reality, at least as far as the author is concerned. When Rowling first announced her return to long-form publishing with the release of a first mainstream fiction work for adults, fans were eager, to say the least. Unfortunately, the reception of that effort, A Casual Vacancy, was lukewarm at best once all the reviews were averaged. Rowling didn't give up writing, but instead turned to a male pen name to serve as a way to write the story she wanted to write, without fear of being compared to her previous Harry Potter glory.
The first book she wrote as Gilbraith hardly took off by publishing industry standards, with only 1,500 copies in its first month. After her lawyer leaked her identity as the author, however, new print runs had to be ordered to keep up with demand. Rowling has confirmed that the leak was not a planned publicity stunt, which makes sense given her history of feedback from her adult titles. Much like the storyline in The Sphere, however, when the turmoil and consequences over releasing private, secure information in the media is the main theme, we may see a glimpse of how this news impacted the author herself.
Mercy Pilkington is a Senior Editor for Good e-Reader. She is also the CEO and founder of a hybrid publishing and consulting company.