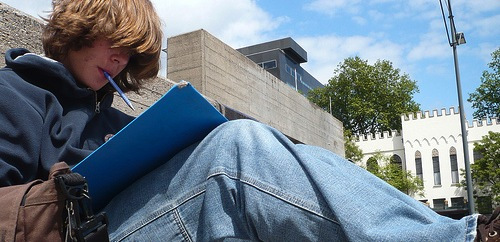 A study conducted by NetNames has revealed an unlikely source for the bulk of ebook piracy: students. The online security company further revealed that the extent of piracy is even more startling, with no less than 76% of digital content meant for academic available to be downloaded free from pirate sites. NetNames searched for 50 specific textbooks across five disciplines – medicine, mathematics, science, engineering, and business – and found 38 to be available from one e-book sharing site completely free.
Experts pegged the high rate of piracy as far as academic ebooks are concerned to the high price tag that these typically cost. Some of the ebooks can be priced as high as £80 – £90, which has forced the students to look for other ways of acquiring them. The typical mindset at work here is that many of the ebooks will be of use to them for a few months to about a year at the most, which prompts them to seek other alternatives so as not to end up drawing too much from their student finance loans.
"It's something we've been talking to publishers about. We talk to all content owners about this sort of thing. The best way to beat piracy is to get your content out there, to give it to people in some way or make them buy it in some simple, cheap, easy way," David Price, NetNames director of piracy analysis.
However, chief executive of Publishers Association Richard Mollet doesn't seem t too concerned about the finding, in spite of piracy proving to be a major issue in the digital content segment.
"About a quarter of all novels bought in the UK are bought as e-books, so as that digital market grows, we're bound to see a little bit of piracy alongside it. But I have to say, it's a very small issue compared with the sort of levels we see in film and music. E-books are nowhere near that," said Mollet.
This is a bitter pill to swallow for companies such as Barnes and Noble, Google, and Amazon who spent millions of dollars making their own digital textbook marketplace.
Sovan Mandal is the senior tablet and tech corespondent for goodereader.com. He brings a international approach to news that is not just applicable to the North American market, but also Asia, India, Europe and others. Sovy brings his own writing flavor to the website and is interested in Science Fiction, Technology and Writing. Any questions, send an email