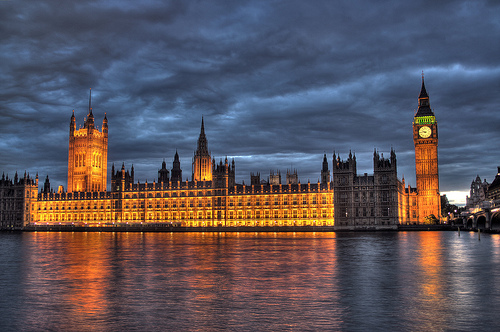 The Internet was buzzing this morning with the news of UK Prime Minister David Cameron's intense reshuffling of people and positions in his cabinet, swapping roles for some of them and ousting others altogether. Of course, the headline grabber in the reordering is the loss of Michael Gove as the head of education, a change that has more than a few teachers, parents, students, and administrators breathing a sigh of relief.
Gove was responsible for a number of highly criticized initiatives, including introducing self-paced, computerized learning for some courses at some grade levels, erasing the need to pay a teacher for the position. His most recent horrible decision to be met with public outcry involved removing American literature from the curriculum, deciding that Jane Austen was far more important for young people to read than Of Mice and Men due to the fact that she was British.
With Gove's departure to a different position, the education role will be filled by Nicky Morgan, MP for Loughborough. Morgan's role will also include minister for women and equalities, which on the surface is a good combination to have within the one cabinet office as so much of the global issues in education involve equal access and support for education. Unfortunately, Morgan has come out in the past supporting the student tuition in the UK, which has led to riots in recent years.
If Morgan and her predecessor were so focused on funding in education, hopefully changes that shift the system to a viable model for digital textbooks and ebooks will emerge.
One of the other changes to cabinet positions, unfortunately, could mean trouble for Open Access. David Willetts, minister of universities, led the decision that the UK would institute open access to any scholarly publishing whose research was funded with tax dollars. This initiative has been lauded by supporters in both the copyright and academic publishing worlds for the fact that researchers should be given access to any findings that are footed by the public, therefore avoiding repeats or errors in expensive, time-consuming experimentation. Willetts has been removed from his post, and no replacement has yet been announced.
Mercy Pilkington is a Senior Editor for Good e-Reader. She is also the CEO and founder of a hybrid publishing and consulting company.