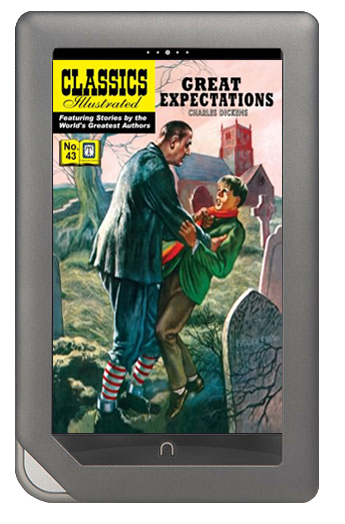 Trajectory, Inc. and the state-owned Chinese publisher Zhejiang Publishing United have entered into a deal that will ensure greater exposure of Chinese ebook titles worldwide. The partnership was announced at the Frankfurt Book Fair and marks the largest agreement so far that will lead to exporting Chinese book titles elsewhere in the world. At the present time, it will be restricted mainly to children's books and graphic novels.
"We are excited to deliver these best selling children's titles from China to Mandarin readers around the world," said Trajectory President Jim Bryant. "This new initiative compliments our strategy to build a higher level of cross-cultural awareness as we engage, educate, and entertain the next generation of readers around the globe."
There will be about a thousand Chinese titles up for export, of which 600 will be comprised mainly of traditional Chinese children's stories, as well as classic children's stories from the west that has been translated into Chinese. Trajectory will have an additional 100 titles available for distribution later in the year.
"China is one of the important publishing markets in the world and our multi-channel approach is well suited for publishers wanting to reach a global market," said Scott Beatty, Trajectory's Chief Content Officer. "Reaching readers simply through a handful of eBook retailers is not sufficient. A multi-channel, multi-device approach serves both readers and publishers in the most efficient manner."
Sovan Mandal is the senior tablet and tech corespondent for goodereader.com. He brings a international approach to news that is not just applicable to the North American market, but also Asia, India, Europe and others. Sovy brings his own writing flavor to the website and is interested in Science Fiction, Technology and Writing. Any questions, send an email