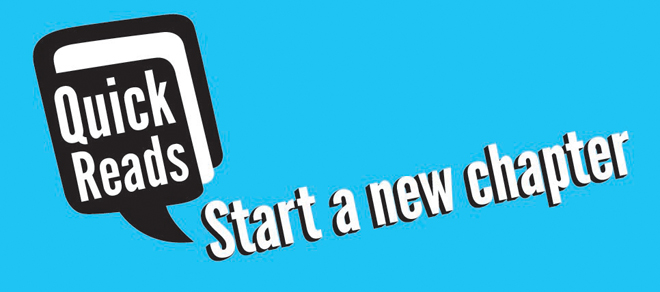 One of the saddest things about adult illiteracy and ESL language learners is not the staggering rates of adults who are still classified as functionally illiterate, or the numbers of immigrants who may learn to speak a language with some level of comfort and fluency but never develop basic reading skills; it's the quality–or lack thereof–of instructional materials for adult learners.
Whether the books are abridged versions of classics with oversimplified explanations and ridiculous line drawings, or worse, barely-adapted children's books, the quality of these reads might speak to the ability level of the adult student, but does nothing for fostering an interest in becoming a reader. Why would publishers assume that lack of reading ability is actually a correlated measure of intelligence or interest? Struggling readers want to read exciting new books of the same caliber as the authors that mainstream reading society holds in high regard.
An organization based in the UK is now doing amazing work in that regard. Quick Reads commissions well-known and bestselling authors to write shorter books specifically for their program, and releases them for devices.
According to an article for The Observer by Anna Baddeley, "Last month the charity published the results of a survey into how technology is shaping our reading habits: nearly half (48%) of UK adults who use technology to read said it had made them read more; 41% said that being able to look up words they didn't know has made reading easier while half said that being able to adjust the appearance of the text has helped; 62% said that being able to access free ebooks has meant they have read books they would not otherwise have read."
Technology has already been lauded for the help it can provide to autistic students, dyslexic readers, and more. Now, with the opportunity to cut some of the costs associated with publication and make Quick Reads titles available to adult learners to read on the go or as time allows, the tech side of reading just became a whole lot more important.

Mercy Pilkington is a Senior Editor for Good e-Reader. She is also the CEO and founder of a hybrid publishing and consulting company.