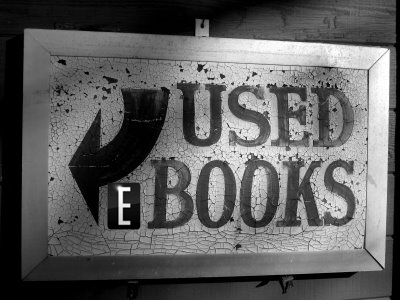 The Holy Grail of digital publishing is the end user being able to sell the eBooks they purchased from online retailers. Amazon and Apple actually have filed for patents in 2013 to make this happen, but have yet to introduce anything coherent. Why have used eBook stores failed to materialize and what are the extenuating factors hampering a huge industry?
The first sale doctrine allows owners of copies of copyrighted works, such as used books, CDs, and DVDs to resell their copies without restriction. Sadly this not really really apply to audiobooks and eBooks.
American company ReDigi wanted to create a used eBook and audiobook market, but started with music files first. They lost a case in 2013 due to the first sale doctrine being inapplicable. The district court found that the reproduction right was necessarily implicated when a digital music file was embodied in a new material object following its transfer over the internet onto a new hard drive. The court rejected the defendant's argument that its service "migrates" a file from a user's computer to its Cloud Locker, so that the same file is transferred to its server and no copying occurs. Rather, the court ruled that even accepting defendant's description of the process, "the fact that a file has moved from one material object – the user's computer – to another – the ReDigi server – means that a reproduction has occurred. Similarly, when a ReDigi user downloads a new purchase from the ReDigi website to her computer, yet another reproduction is created. This is much akin to mixtapes being created and sold.
A small company wanting to sell used eBooks does not really have a chance of making it financially viable. Amazon, Apple, Barnes and Noble, Kobo, Google, Sony, Samsung and a myriad of others do not actually sell you the book. They merely license it to the end-user, which does not have a definitive state of ownership by the buyer. This makes it practically impossible to sell it.
Some companies do enable their customers to resell their eBooks, mainly based on the honor system. O'Reilly allows customers to resell their books once you are done with it, provided that you do not retain any copies of the book after you sell it. The problem with these titles is that often because of their technology focused nature, a book can quickly go obsolete in six months. Science Fiction publisher TOR scrapped DRM and made it possible to resell the books.
One big obstacle in selling your used eBooks are the increasingly irate user that strips the DRM out of a purchased book. Whether you want to backup your Comixology collection, kill the encryption in your Kindle book or purchased PDF file, it is all ridiculously easy. If a website started to sell used books, likely a huge majority of users would do it without DRM and peddle the same copy over and over again.
Amazon and Apple both have patents to sell used eBooks. It is thought that they intend on a complex state of license transfer from one user to another. Likely the option to be included in the resale scheme would be an opt in feature. This would be similar to the options presented to publishers to be included in the Kindle Lending Library or KDP Select. I envision publishers trying it with their backlist titles first and not risk it with their frontlist ones. This is very much akin to the way they all handled getting involved with libraries loaning out eBooks and eBook subscription websites such as Scribd or Oyster.
It is clear that the big problems facing a used eBook market is the licensing agreements from the mainstream digital booksellers and how to handle the question of DRM. The only way used eBooks could happen is if it started with the indie publishers first, where authors directly self-publish. Bringing them aboard would change the way licensing agreements work and likely result in a huge new industry.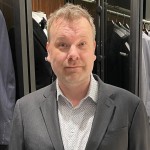 Michael Kozlowski has written about audiobooks and e-readers for the past twelve years. Newspapers and websites such as the CBC, CNET, Engadget, Huffington Post and the New York Times have picked up his articles. He Lives in Vancouver, British Columbia, Canada.