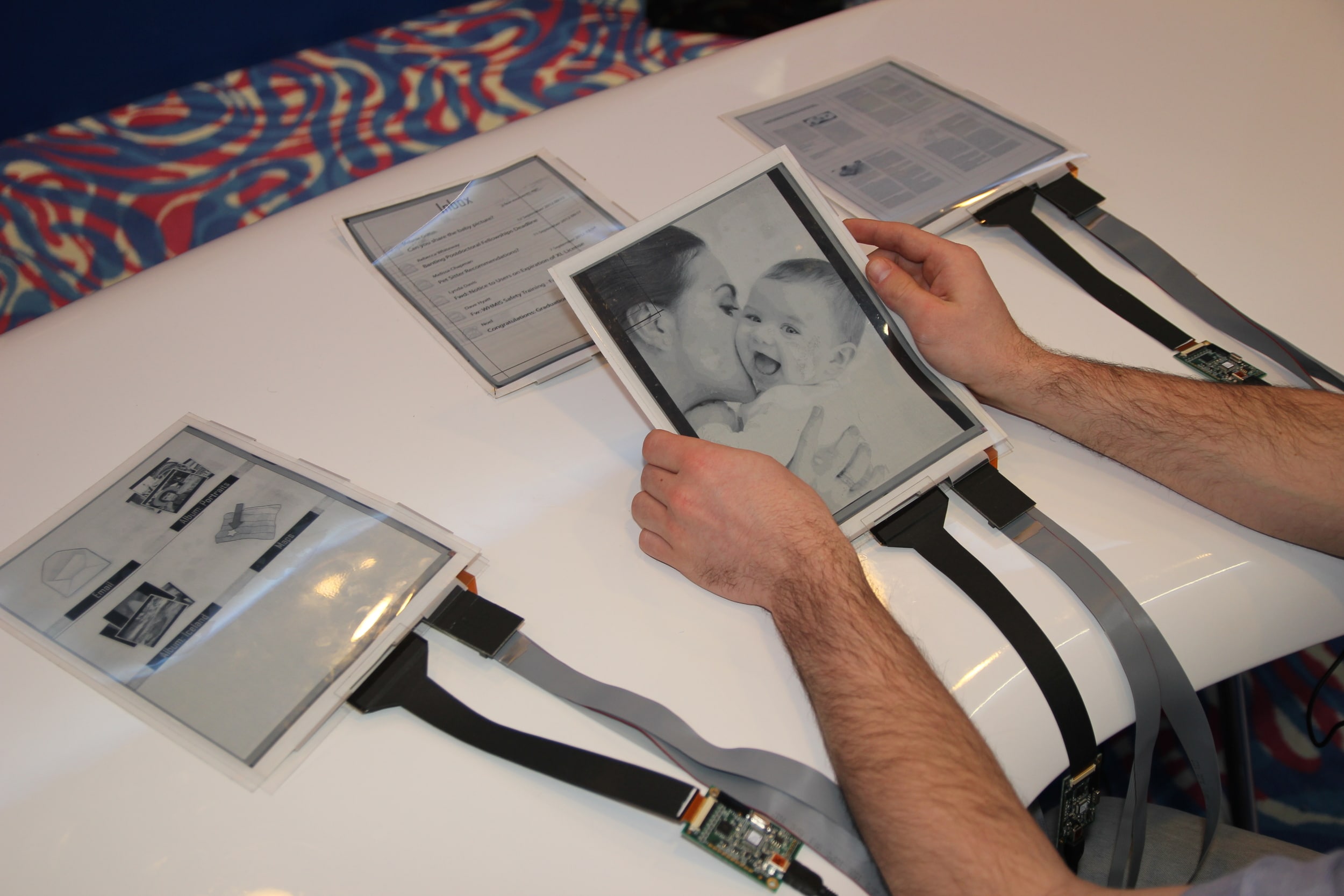 E Ink has announced a strategic investment in Plastic Logic, the fabless designer and manufacturer of flexible, glass-free electrophoretic displays. The collaboration is focused on Organic TFT technology that offers a light-weight backplane solution for wearable devices – and Plastic Logic will be leveraging E Ink's supply chain and module facility to improve the cost structure of its organic ePaper display module.
The market for wearable technology will reach $70 billion by 2025, with medical, fitness and wellness expected to be the dominant sectors, according to IDTechEx. The always-on nature of E Ink technology combined with the flexible feature of Organic TFT are ideally suited for wearables, especially for clothing.
OTFT technology offers a light-weight and robust backplane solution for wearable devices. "With the advancement of E Ink's materials, such as three-color ePaper materials and ACeP (Advanced Color ePaper), the combination of color ePaper and Organic TFT technology can be an attractive display solution for many wearable device manufacturers," said Johnson Lee, President of E Ink Holdings. "E Ink supports its ecosystem partners, including Plastic Logic, to help enlarge the market for ePaper applications to facilitate the vision of E Ink making every surface smart."
Plastic Logic HK was formed by Rusnano to bring commercial mass produced OTFT EPD's to market, building upon the legacy of nearly ten years of investment and support of the technology.
"Using technology originating at Cambridge University, Plastic Logic HK has exclusive access to the leading OTFT technology and is the only company in the industry that can mass produce OTFT backplanes for electronic paper displays." Tim Burne, CEO, Plastic Logic HK commented, "Following this investment we are delighted to be working more closely with E Ink as Plastic Logic HK completes the last stage of transition to a fabless OTFT EPD display business. Plastic Logic HK will be leveraging E Ink's supply chain and module facility to improve the cost structure of Plastic Logic's organic ePaper display module. Plastic Logic HK is a fabless entity that will partner with existing TFT makers to enable them to use the patented organic TFT design and processes needed to make OTFT-based EPD displays."
Plastic Logic still hasn't released any compelling products over their decade of being in business. The last I heard from the company is that they developed color e-paper and opened a new factory in China. I suppose partnering with E Ink will allow them to streamline the development process and it is now in E Inks best interest to get these guys some clients, so they can make money.
This is not the first recent company that E Ink has invested $30 million in SES, the largest player in the game that sells digital signage and grocery labels.

Michael Kozlowski has been writing about audiobooks and e-readers for the past twelve years. His articles have been picked up by major and local news sources and websites such as the CBC, CNET, Engadget, Huffington Post and the New York Times. He Lives in Vancouver, British Columbia, Canada.