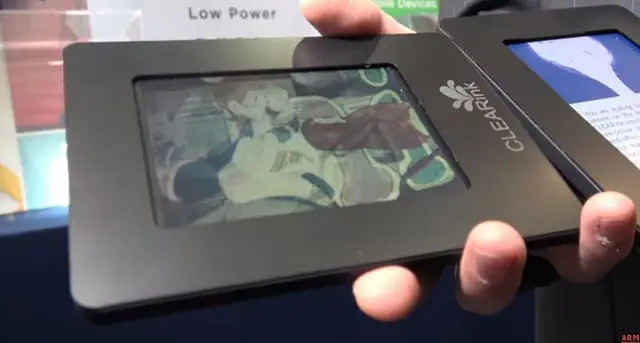 E-readers have made life alot easier for all you bibliophiles out there. You no longer need to lug around your oh so precious copy of Lord of The Rings on long travels. You can instead carry most of middle earth, hobbits and all, in your sleek and slim e-reader. From Amazon's kindle to Barnes & Noble's Nook all the way to Kobo's Aura H2O and Aura One, we have seen the e-readers evolve from a teensy 5 inch device to a 7.8 inch device.
We surely have come a long way from having e-readers with no backlit panels to one's offering edge lighting varying from minimal to the intensity of a flashlight. But over the years, the one technology that has largely remained untouched is E Ink, but not anymore. The trusty E Ink screens that have served you faithfully all these years by helping you read in the broad daylight without any glares or fade aways, that feel of the real life book, all of that is about to change and perhaps for the better.
If you haven't yet jumped on to the e-reader bandwagon, you might want to hold your horses for some more time, with the new technologies landing sometime this year or early in 2018. If you still want to own an e-reader or a tablet, then I would suggest you to check out the amazing offers on HappySale for electronic gadgets of your liking.
The recently introduced CLEARink technology at SID Display Week Los Angeles, presents a better alternative to the E Ink screen based readers. The prototype that is yet to go into production won the best in show, thus showing immense potential in the low-power, color display segment, unlike Amazon's Liquavista. The promising e-paper display is set to be launched in two variants:
The 'video' version is touted to bring video ability (with a refresh rate of over 30 Hz) to this segment which has never been done in the e-paper display as of yet.
ii) The 'bistable' platform that will find application in displaying content for marketing and digital advertising (like digital signage etc.) and of course e-readers.
While CLEARink and E Ink share the same basic technology i.e. electrophoresis, the one thing that sets CLEARink apart is the all new ink that the company has co-developed in association with Merck along with the fitted reflective panels. Now, how do these small changes make a huge impact, you ask? Well, these changes might seem small from an installation point of view but make no mistake, these changes are very significant and are the core reasons why the images on CLEARink display appear sharper than the ones displayed on E Ink.
CLEARink Displays CEO Frank Christiaens even mentions that the whites on CLEARink Display offer significantly higher reflectance (twice as much) making them whiter than the ones on E Ink!
Speaking of which, instead of using two different particles or pigments for the blacks and whites (like E Ink), CLEARink uses just the black pigment for getting the black slate; the total internal reflection (TIR) on the front surface takes care of the whites.
This yields a sharper, clearer image with a better contrast while consuming lesser power. Unlike E Ink, CLEARink can provide colored images with an LCD layer overlay thus supporting 4096 colors (as per the reports). In doing so, it might consume more power than your average E Ink displays but consumes 80-90% less power compared to a regular LCD display. As mentioned above CLEARink also has the ability to display videos with a refresh rate of 30+ Hz. Now, you might ask, 'what about the Advanced Color ePaper Display (ACeP) from E Ink?. The slow and lethargic refresh speed is what made it undesirable for e-readers. This is where the 30+ Hz refresh rate of CLEARink comes into play!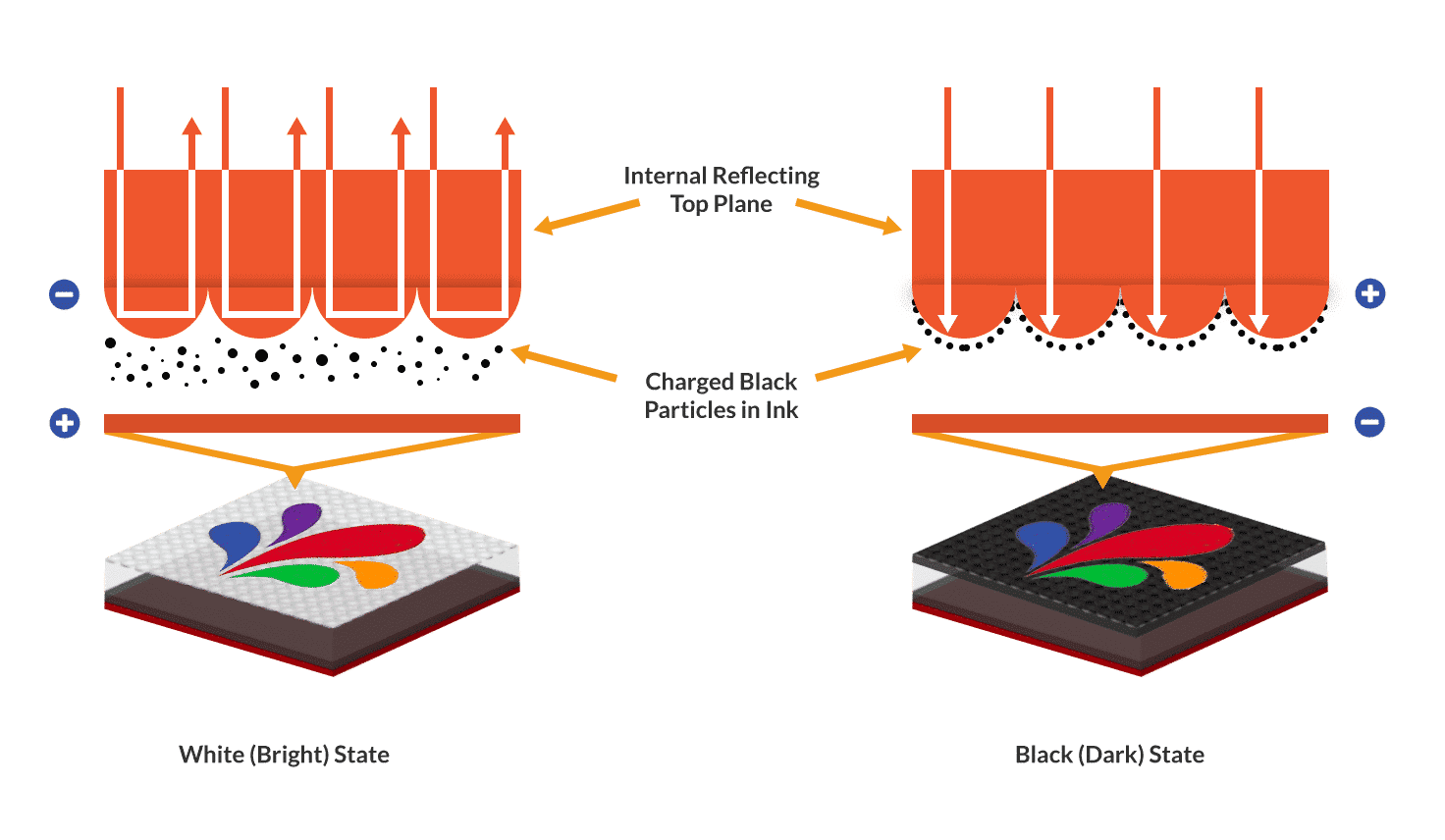 Not only this, the manufacturing process of CLEARink displays will also be significantly lesser as the number of layers required are only three, compared to E Ink's many many layers  and LCD's three color layers plus the reflecting and polarizing layer. LCD screens are already known for their cheapest manufacturing and production costs, imagine the cost of manufacturing a CLEARink display!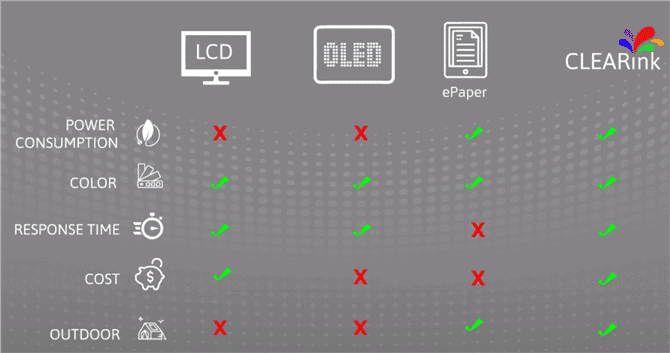 To top it off, the CLEARink displays will be available in larger sizes upon the launch, because the manufacturing process allows that unlike E Ink displays which only recently have started rolling out displays above 6 inches.
CLEARink intends to use its technology to power eSchoolbooks, wearable smart devices, advertising and digital signages and much more.
In the meantime you can quench your voracious reader's appetite by investing in an e-reader like Kindle or a tablets with amazing offers and deals from GrabOn. You can even compare and get the best price on your tablet purchase using the state of the art price comparison portal like BestPriceOn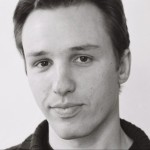 Markus lives in San Francisco, California and is the video game and audio expert on Good e-Reader! He has a huge interest in new e-readers and tablets, and gaming.