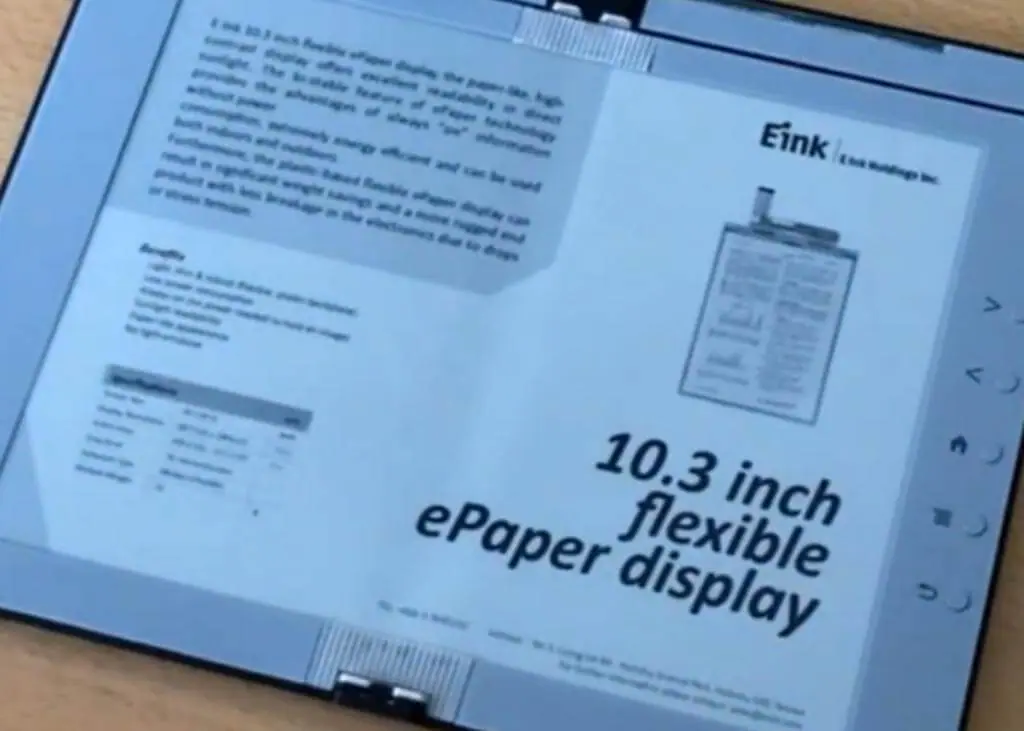 Image Credit: The Verge
The Global Industrial Reports give insights into the performance trends, trade, leading companies, and more about the flexible electronic paper display market. It is expected that in the future, this market will grow annually by 11.8% (CAGR 2023 – 2030).
Request Sample PDF of Report –https://www.reliableresearchreports.com/enquiry/request-sample/1230877
An Intro to Flexible Electronic Paper Display
Flexible electronic paper displays are also known as e-paper displays, a type of digital display technology that mimics the appearance of traditional paper. Flexible displays offer various advantages over conventional display technologies.
They are flexible, ultra-thin, low power consumption, shatter-proof, and offer high visibility even in bright sunlight. In the past few years, there has been a huge demand for e-display devices such as e-books, e-labels, and e-newspapers. According to market experts, this growth trend is expected to continue in the coming years.
Market Size and Revenue
The market size of e-paper displays is expected to grow at a CAGR of 23.87% between 2022 and 2027. It is also estimated that the market size will increase by USD 7,914.02 million during the same period. Also, in 2022, the global market value of the Flexible Electronic Paper Display was USD million and is anticipated to reach USD million by 2031.
Also, the growing demand for smart wearables, phones, tablets, and other smart devices is a major factor behind the increasing demand for flexible display technology. In addition, the e-paper display offers an eco-friendly solution that eliminates paper consumption, minimizing environmental effects.
According to the World Health Organization (WHO), in 2029, 99% of the global population will live in poor air quality places. Therefore, the awareness of air pollution also promotes the flexible e-paper display market.
The key global flexible electronic paper display companies include E Ink, Wuxi Vision Peak Technology, Pervasive Displays, etc. Adopting flexible EPDs also offers great opportunities for manufacturers to create new possibilities for electronic content and user interaction.
The Market Segmentation
Flexible display is widely used in electronic devices like mobile phones, e-readers, laptops, and more. The flexible EPDs market can be segmented in the following ways:
Based on the types of displays
OLED
LCD
Micro-LED
EPD (Electronic Paper Display) and more
Based on substrate material:
Based on application:
Smartphones and tablets
Smart wearables
Televisions and digital signage
Personal computers and laptops, etc.
According to the EMR report, the regional markets of flexible displays include North America, Europe, the Asia Pacific, Latin America, and the Middle East and Africa.
Navkiran Dhaliwal is a seasoned content writer with 10+ years of experience. When she's not writing, she can be found cooking up a storm or spending time with her dog, Rain.