E INK Gallery 3 is a complete colour e-paper solution that was supposed to be the next big thing in e-readers and e-notebooks. It formally launched in 2022 and is based on Advanced Color E-Paper, initially developed for digital signage. It could display 50,000 different colours, which is achieved through a four-particle ink system: cyan, magenta, yellow and white, which allows a full-colour gamut at each pixel. For some reason, the only supported screen size was 8 inches, and E INK never augmented it for larger or smaller screens. What happened to Gallery 3, and why isn't anyone planning to release new units?
There were a few compelling aspects to Gallery 3, which made it the next big thing. Colour had 300 PPI on an 8-inch screen, making pictures, PDF files, manga, magazines and webtoons vibrant. Gallery 3 is a screen technology; it can be on e-readers and e-notes but also foldable and bendable displays. The only company that has successfully employed Gallery 3 on a commercial device is Good e-Reader and Bigme, who collaborated on the Bigme Galy. This device has received close to 12 firmware updates since it was released, and the goal of each one was to help eliminate ghosting and cut down on the refresh time. E INK only sells the Gallery 3 panels and has little documentation on decreasing the response time. Sharp is also preparing to release its Gallery 3 reading tablet sometime next year; they first showed it off in 2022 and have an entirely new design in late 2023; it almost looks complete. Pocketbook was supposed to release the Viva e-reader earlier in the year, but it keeps getting delayed.
From what I was told from everyone who has made a Gallery 3 device and people involved in developing one, E INK lacks documentation. They don't have white papers and tutorials on how to solve the display's responsiveness to show digital content and not take forever for each page-turn to occur promptly. Everyone developing a Gallery 3 device is left to figure everything out for themselves. Companies with a dedicated development team can do this, but it is impossible for smaller brands. E INK told me they have spent over USD 100 million on Gallery 3 development for e-readers.
E INK has just released a report on what they will focus on for 2024, and they are continuing to manufacture and market E INK Kaleido 3, Outdoor Kaleido 3 and Spectra 6; there was no mention of Gallery 3. I have a feeling Gallery 3 will be a dead screen technology soon. Kaleido 3 can only do 150 PPI and 4096 colours, vs Gallery 3's 300 PPI and 50,000 colours. Kaleido 3 is much simpler to use on commercial products because the tech has been around for the past five years, has a ton of documentation, and is less a screen tech and more of a colour filter array that sits on top of the black and white e-paper display. This means the CFA is always active, and there is no way to turn it off unless you get creative with the software. Kaleido 3 is also cheaper than Gallery since Gallery 3 is based on panels, such as a dedicated TFT screen.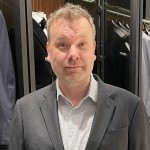 Michael Kozlowski has written about audiobooks and e-readers for the past twelve years. Newspapers and websites such as the CBC, CNET, Engadget, Huffington Post and the New York Times have picked up his articles. He Lives in Vancouver, British Columbia, Canada.