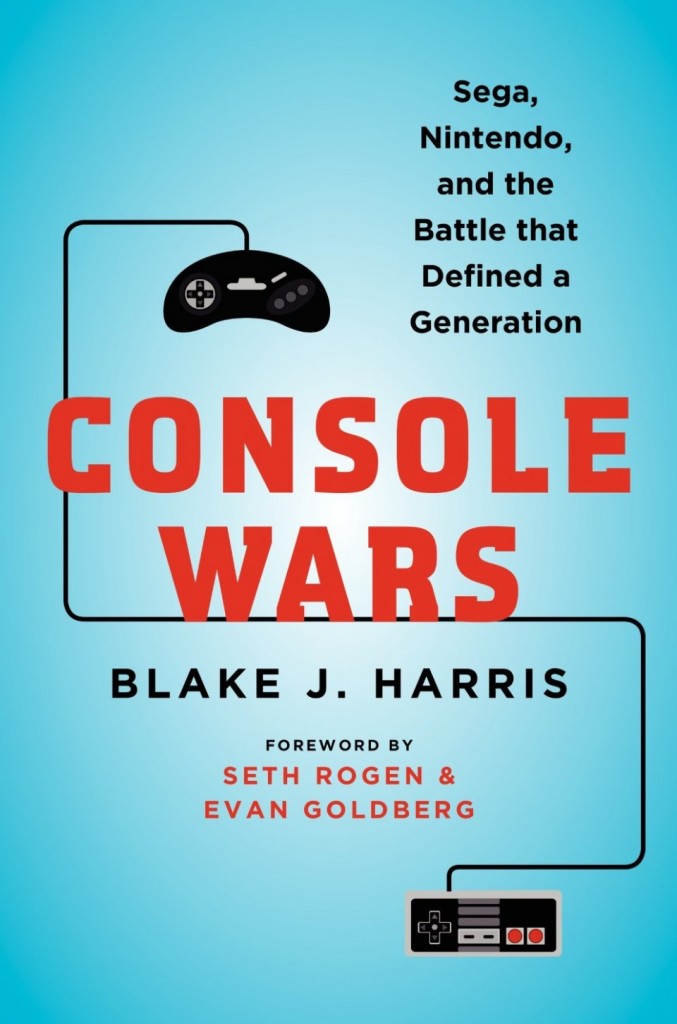 Console Wars is a new book written by Blake J. Harris and tells the tale of the the battle between Nintendo and Sega in 1980 and 1990. The premise of the book is how Nintendo employed heavy handed tactics, roping in developers into exclusive agreements to publish on their platform and paid a pittance of royalties. Most jumped ship to the young upstart Sega, where they embraced developers, knowing they were the key to the success of any hardware platform.
Ever since Console Wars was released, it has garnered tremendous fanfare from people who grew up in the 1980's and playing console games became a way of life. The book has been adapted into a feature film by Seth Rogen and Evan Goldberg, who provide the book's foreword.
When Nintendo burst on the scene they controlled 90% of the entire American console market. They had a mascot in the form of Mario and an extensive library of games, such as Zelda. Sega on the other hand was spending a copious amount of money on celebrity endorsements and had no identity. This all changed when Tom Kalinske took over as President of Sega. He generated Sonic as their Mario killer and beat Nintendo to the punch with a the Sega Genesis. We get excellent introspectives on how the Sega Game Gear was developed and RND projects such as 3D Glasses.
Many people don't' realize but when the Playstation technology was originally being developed it was based on the Sega CD platform. Sega and Sony were jointly working on the next generation of gaming until Sony bowed out and released their Playstation. The book discusses all of the semantics of the deal and is fairly eye opening to people who weren't aware of a lost piece of history.
Sega of America prospered under the watch of Tom, selling 350,000 units in the first year. It is especially interesting to see the decline of Sega in the ensuing decade from hardware developer to being relegated to developing software. Harris tells us that every bad decision Sega made that resulted in a loss of market share — the ill-advised 32X add-on and the premature launch of the doomed Saturn console among them — was entirely within the purview of Sega's stubborn parent company.
Console Wars does not go into the development of the biggest gaming properties Sega developed. The conceptualizing of the games from ideas to the finished product would have been especially compelling.
This book is one of my favorites to be released all year. Anyone who has ever had a subscription to Nintendo Power, Sega Magazine, or spent hours watching the Saturday morning Nintendo cartoon should read this book. It gives a clear perspective of the video game crash of Atari and the Colecovision and the rise of modern gaming.