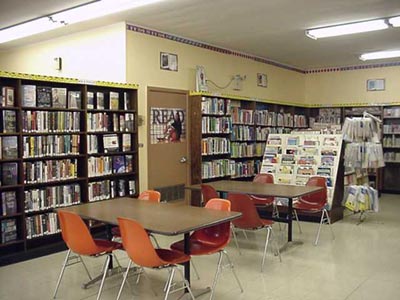 The American Library Association has been doing all it can to end the strife between the Big Six publishers and the public library systems, meeting with many of these publishers individually and collectively to negotiate the best possible ebook lending terms for all parties involved. However, the current battles over ebook lending have still left many patrons and librarians disillusioned and confused.
In the latest attack on digital lending, last month Random House announced a 300% price increase on ebook purchasing by libraries. It seemed to be the perfect ruse to shift the blame from the publisher to the libraries, essentially stating that the publisher is supplying the ebooks to the libraries but it is the libraries who are opting not to purchase the ebooks.
Now, the ALA issued a statement specifically to Random House asking them to reconsider this move. In that statement, ALA president Molly Raphael does not mince words in stating her feelings about the punitive level of pricing.
"While I appreciate Random House's engagement with libraries and its commitment to perpetual access," Raphael said, "I am deeply disappointed in the severe escalation in ebook pricing reported today. Calling on our history together and our hope to satisfy mutual goals moving forward, the American Library Association strongly urges Random House to reconsider its decision. In a time of extreme financial constraint, a major price increase effectively curtails access for many libraries, and especially our communities that are hardest hit economically."
Raphael ended her statement with a very noble declaration that the ALA recognizes the difference between print-vs-paper and the business models behind both. She went on to thank the publishers who have worked with the libraries all this time and expressed her hope for a quick resolution.
Interestingly, these are the very tactics that so many outspoken critics have blasted online ebook retailers for, namely, setting ridiculously unachievable prices for books and using their clout and influence to wield their authority in the industry. If Random House refuses to back down, the libraries will be left with having to choose between not stocking Random House titles or paying the outrageously high ebook prices in order to offer the ebooks to their patrons.
Mercy Pilkington is a Senior Editor for Good e-Reader. She is also the CEO and founder of a hybrid publishing and consulting company.