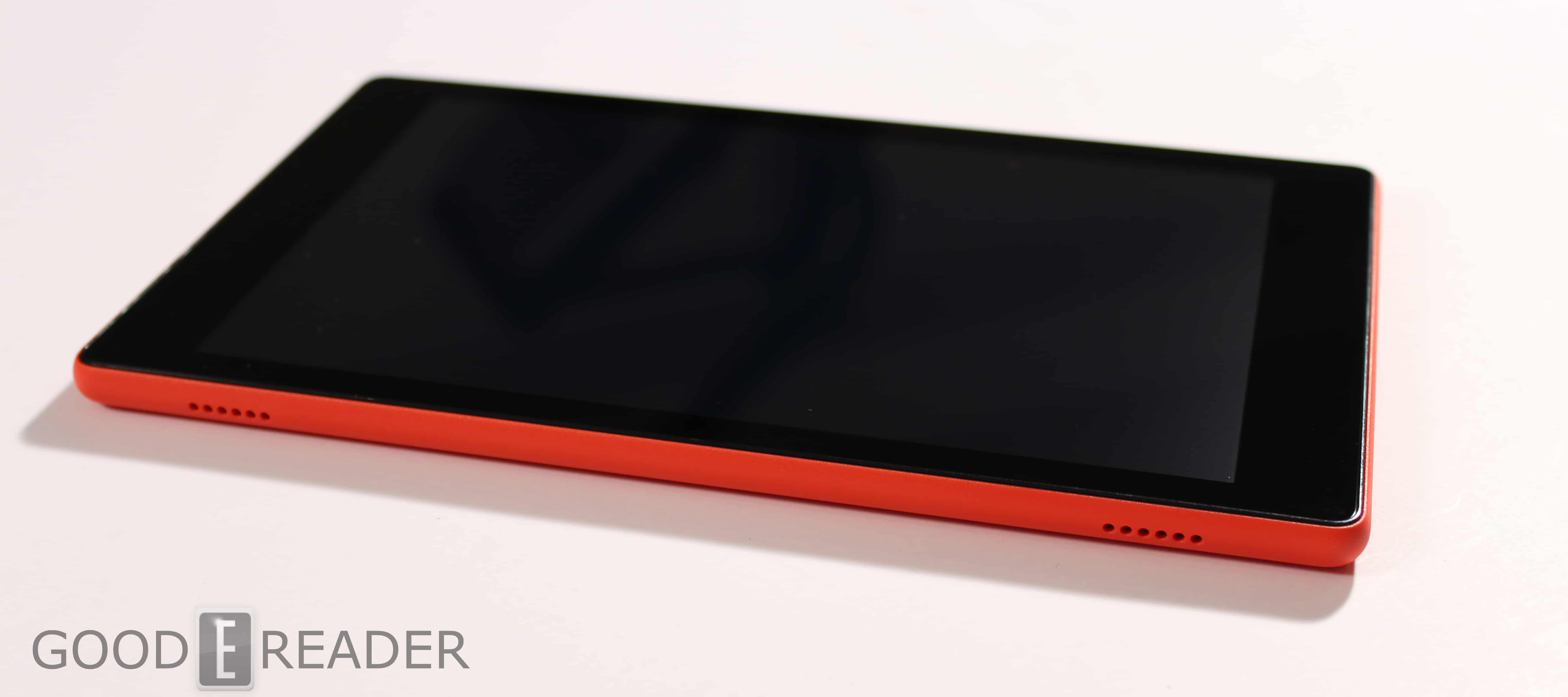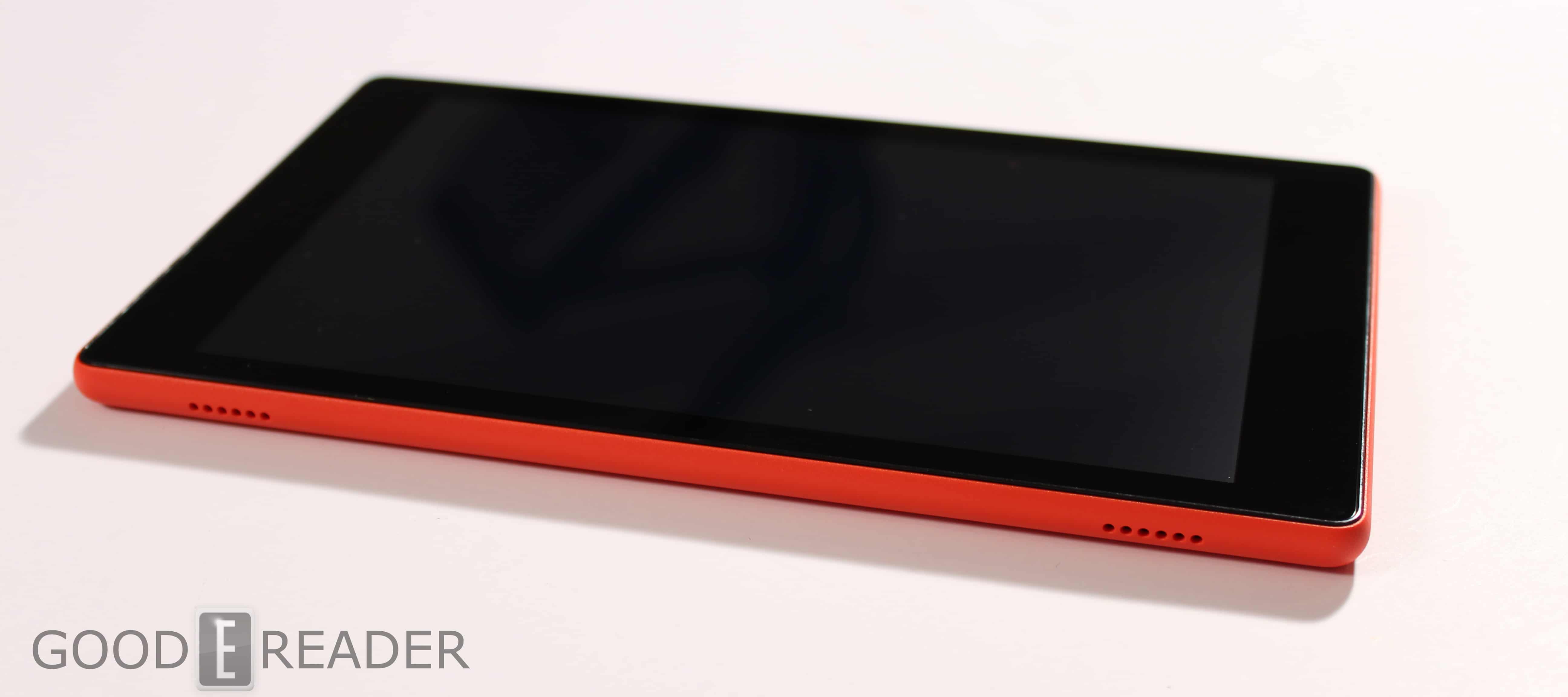 Amazon has just released the Fire HD 8 and this is one of the first tablets that will have the Alexa voice assistant in the upcoming OS 5.4 update. If you have last years Fire 8, this new model basically has 12 hours of battery life, 50% more RAM for faster performance, and 2x the on-device storage, plus support for up to 200 GB of additional storage via a microSD card.
Hardware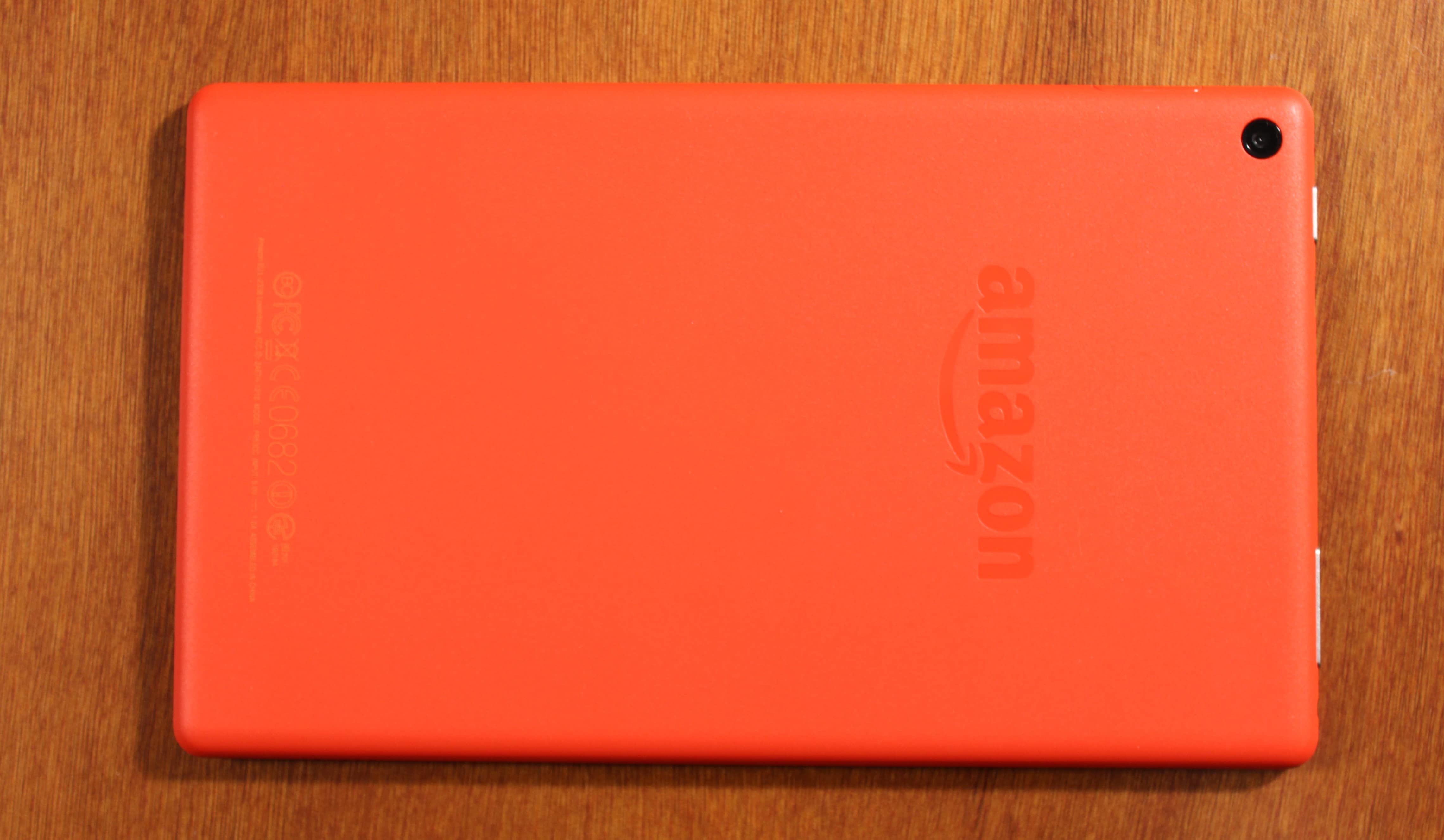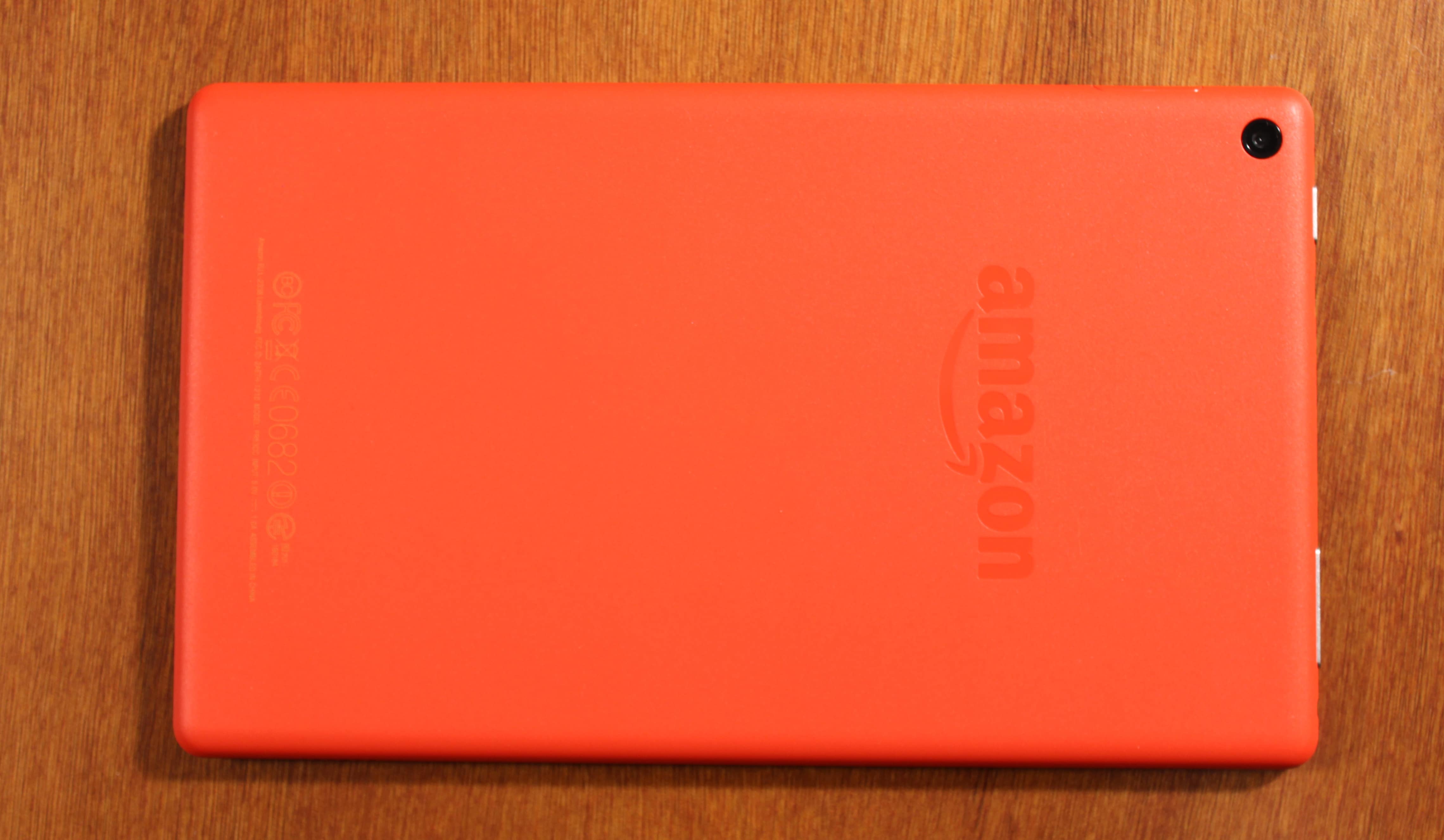 The Fire HD 8 has an eight inch capacitive touchscreen display with a resolution of 1280×800 and 189 PPI. Underneath the hood is a quad-core 1.3GHz processor with 1.5 GB of RAM—50% more RAM than the previous version Fire HD 8 for faster performance when playing games or launching apps. There is 16 GB of on-device storage and there is an SD card with support for up to 200 GB.
The cameras on this model are fairly basic. There is a front facing VGA camera and the rear facing one is 2 MP. Battery life is solid, you will get around 12 hours via the 4,750 mAh battery.
One of the big selling points of most Fire tablets is the Dolby speakers. Amazon consistently has one of the best audio experiences out of any Android tablet. There are two speakers on the top of the unit, so you will not have the sound muffled if you have it laying down on the back or holding it with two hands.
The overall build quality is fairly cheap, the back platting is made of plastic and feels very flimsy. The platting comes in various different colors such as black, blue, pink and orange.
This tablet is not meant to compete against the big players on the market, such as Apple or Microsoft. It costs only $89.99 and is meant to be cheap and cheerful and a gateway to the Amazon experience.
Software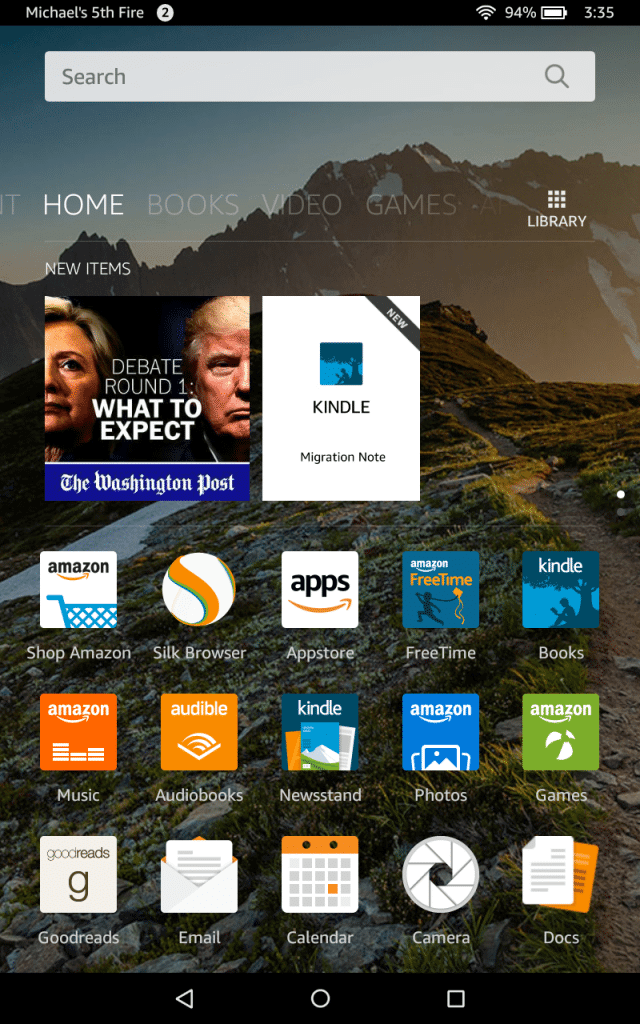 If you had any of the Kindle Fire or Fire branded tablets that were made a few years ago you might notice a big UI change with the Fire 8 HD. Amazon has done away with the app carousal and implemented a fairly standard interface that has all of your app icons on the home screen. They are in a grid style layout and it provides easy access to all of the default apps.
There are plenty of compelling reasons to do business with Amazon and buy this tablet. The company has the largest and most prolific digital bookstore in the world. They control 75% of the US book market and 95% in the United Kingdom. You can find lots of cheap books by indie authors who submit their content via Kindle Direct Publishing or purchase more expensive titles from major publishers. There is authorized fan-fiction via Kindle Worlds and you can even read as many books as you want with Kindle Unlimited. Long story short, there is no shortage of content.
A few years ago, Amazon purchased GoodReads and the Seattle company has baked the experience into all of their devices. GoodReads is basically a social media network devoted to books. You can import your Kindle collection and rate all of the titles and the recommendation engine will give you some food for thought. You can form or join a book club, follow authors and be informed when they have new titles about to be released or just talk to fellow bookworms.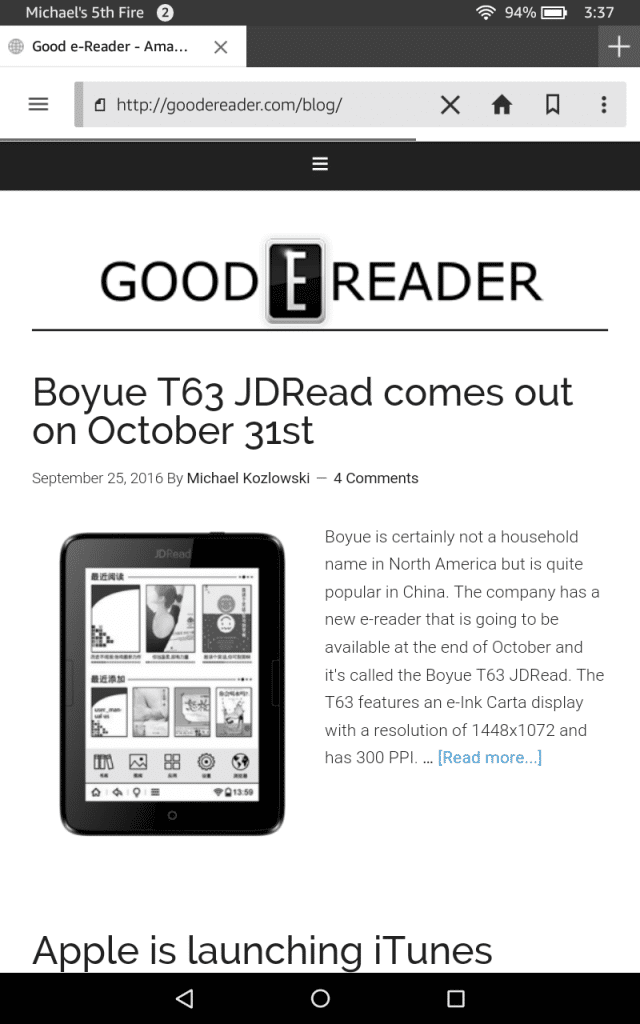 Amazon pioneered the concept of pre-buffering webpages in advance with their Silk browser. It basically recognizes the sites you visit on a daily basis so pages take less time to load. Amazon applied the same technology to their Prime Instant Video platform. It is called "On Deck" and it automatically keeps your Fire tablet current with popular Prime movies and TV shows, as well as Amazon Original Series, so you always have something good to watch. Importantly, On Deck only uses the available storage on your tablet, opportunistically in a special shadow mode. When you download something, On Deck automatically makes room for your selected content—there's no hassle of needing to clear out space yourself. Basically On Deck knows what shows you are watching, and if you start to binge watch a few television series, it will download the next few so you don't have to wait for everything to buffer.
One of the big new features that the Amazon PR machine has been endlessly hyping is Blue Shade. Amazon explained the essence behind Blue Shade, stating that it "uses specialized filters to limit exposure to blue light. It also offers warm color filters and the ability to lower the display brightness to an ultra-low level for comfortable nighttime reading—even in a dark room," Amazon said in an emailed statement. "Customers can also fine-tune the color settings to their personal preference, with the device intelligently adjusting the color filtering so that at any color or brightness, the blue wavelength light is always suppressed."
"Studies have shown that evening exposure to blue light from tablets may suppress our bodies' production of melatonin," Amazon said in its press release, "which can prolong the time it takes to fall asleep, delay REM sleep, and reduce the level of alertness the next morning." Blue Shade is supposed to fix that issue.
I find the UI in general to be fairly robust. You can gesture left or right and access all of the dedicated menus, such as the store, apps, audiobooks, music, videos and magazines. Clicking on any of these menus will give you a list of stuff you have purchased but they will also give you the option to enter a dedicated portal. For example, the Audiobook portal will give you a huge revolving list of new audiobooks that have just come out. You can click on a specific title and listen to a sample, anything you purchase can be listened to via the Audible app.
Reading Experience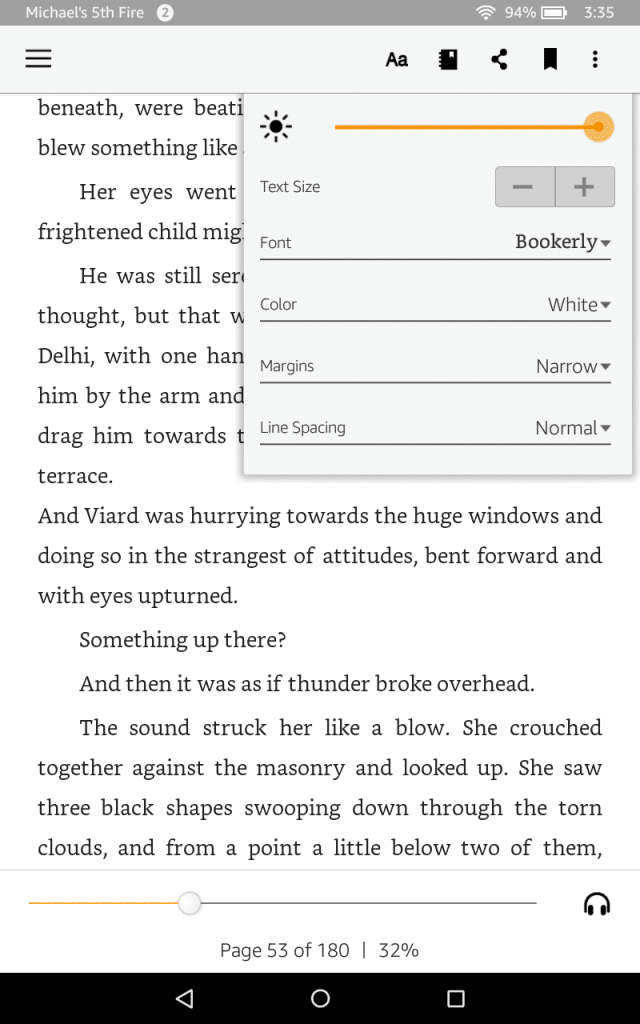 If you have an Android smartphone or tablet and used the Kindle e-reading app, you know what to expect when reading e-books on the Fire HD 8. Amazon is using their stock Android app and you can easily read any e-books that are stored in your cloud locker or download and purchase right on the device.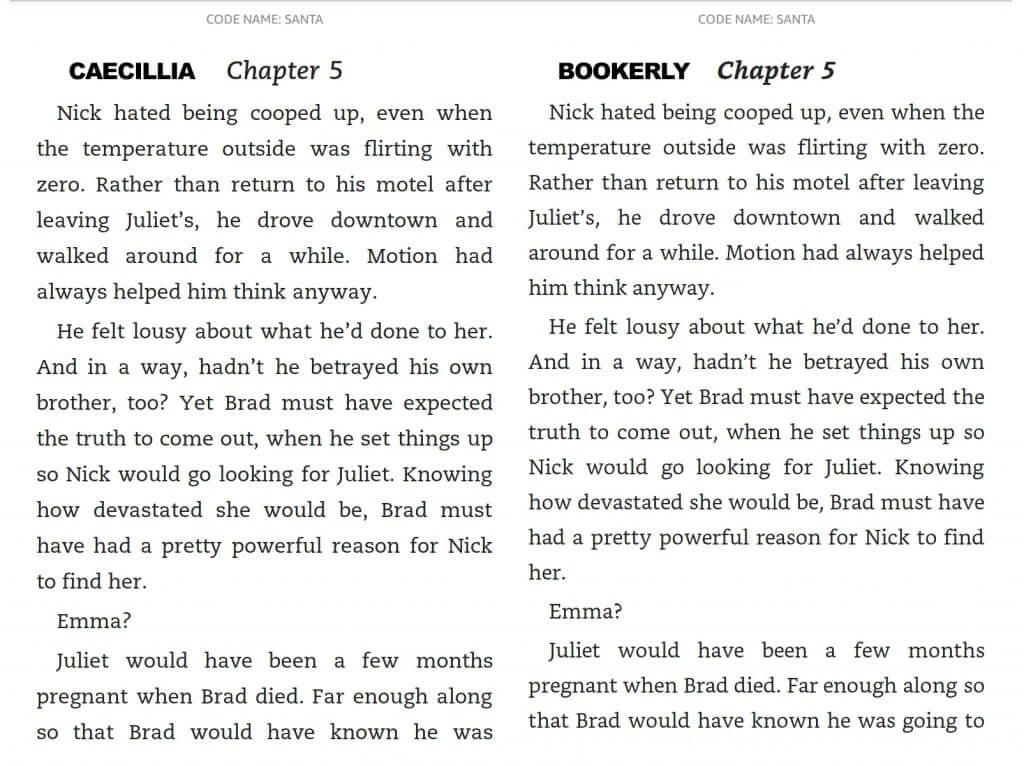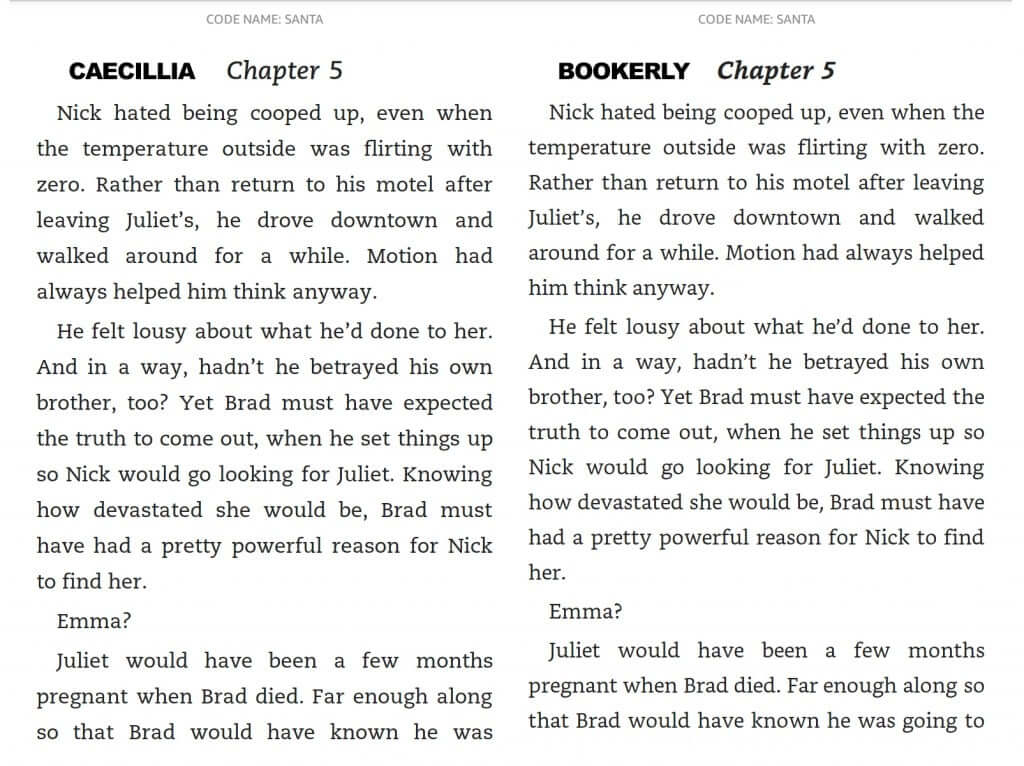 One of the big reasons why reading on a tablet is solid these days is due to a new font that Amazon developed in 2015 called Bookerly. Bookerly is going has replaced Caecilia as the new default font for the Kindle Fire line of tablets and their fleet of apps. Bookerly is a serif style of font that has been custom-made by Amazon to be as readable across as many different types of screens as possible. Like Google's Literata, Bookerly is meant to address many of the aesthetic issues surrounding e-book fonts.
Does Bookerly make a big difference while reading an e-book? According to Amazon's internal tests, that means it's about 2% easier on the eye. That may seem like a small improvement, but spread that 2% across millions of Kindle users and billions of pages of e-reading, and it all starts to add up.
One of the most underrated aspects of the Fire experience are magazines. Amazon has their own API for magazine apps, which I think provides a more robust experience than dedicated app services such as Zinio. You simply load a magazine, click on a column and everything is optimized. You can read an article, watch embedded videos or look at the social media buzz, without leaving the magazine and launching a dedicated app. We demonstrate this entire experience in our full review video below.
Wrap Up
In the past two years Amazon has pivoted away from tablets that have great resolution and competitive hardware and went in the opposite direction. They are offering really cheap devices, with lackluster build quality and competing on price alone. This gambit seems to be working.
The global tablet market declined 14% in the first quarter of 2016, according to the latest stats from IDC. 39.6 million units were shipped in the first three months, whereas 47.1 million in the same quarter a year ago.
Apple and Samsung are the current market leaders in the tablet sector, however Apple's tablet shipments declined 18.8%, while Samsung's dropped just over 28% annually.
Amazon tablets increased by over 5421% in the same period, which is massive. The Seattle company was not even on the global tablet list this time last year, but all of a sudden they are starting to see success due to the Fire 7 which is sold for $50 and the Fire 8 which retails for $89.00.
I would likely recommend this tablet to people who are abandoning the Nook brand or have a Fire tablet older than 3 years. The Alexa functionality (which is not enabled yet) is a very compelling selling point.
PROS
Very affordable, it costs $89.99
The Kindle bookstore
Magazine experience is solid
Ecosystem is unparalleled
SD card supports 200 GB
Processor
CONS
Poor build quality
Cameras are woeful
Resolution
Confusing product lineup
Rating: 7/10
Michael Kozlowski is the Editor in Chief of Good e-Reader. He has been writing about audiobooks and e-readers for the past ten years. His articles have been picked up by major and local news sources and websites such as the CBC, CNET, Engadget, Huffington Post and the New York Times.