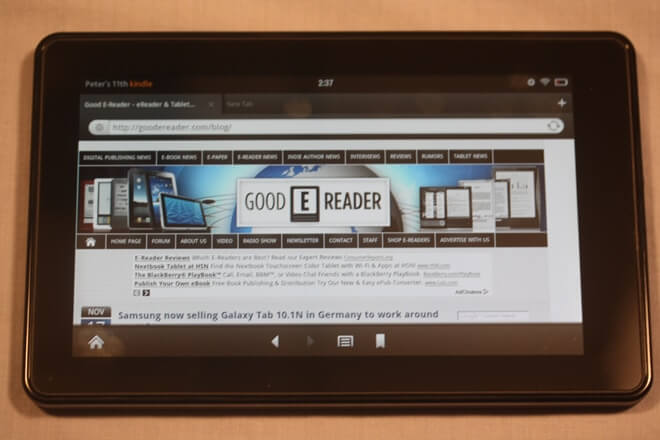 The Amazon Kindle Fire has been one of the most eagerly anticipated Android Tablet PCs of 2011. Ever since it was leaked a few months ago that the tablet was coming out, people have been clambering for more information. Now that it has arrived, people are flocking in droves to pick one up. The company gives you many benefits with purchasing their new device, including one free month of Prime membership, which gives you tons of free videos and streaming access. If you are on the fence about buying one, we have a comprehensive hands on review of the Kindle Fire. We will be evaluating the hardware, software, and entire user experience.
Hardware
The Amazon Kindle Fire features a 7 inch Gorilla Glass display with a resolution of 1024 x 600 pixels. The glass on the display is one of the most stable screens the market. Gorilla makes very dense screens that prevent dings from dropping it on the ground and are almost shatterproof. Many YouTube videos exist where people jab it with a wide array of sharp objects, only to be harmlessly deflected.
The tablet is very robust with the dual core 1 GHZ CPU Processors and 512 MB of RAM. Menus fly with abandon and videos never seemed to stutter. When we tried the web browser, you could scroll up and down a website and not see any artifacting or checked backgrounds. I was worried at first that when compared to the Nook Tablet, this one would fail and be slow. Against our expectations, in our head to head tests the Kindle Fire kept up with its B&N counterpart in every aspect.
Audio in tablets often earns my tremendous disdain. Mainstream e-readers like the Barnes and Noble Nook Color present the speakers on the bottom. This ensures that when you hold it in landscape or portrait mode your hands physically muffle the speaker. When you are laying down and the tablet is resting on its back, the same muffled sounds are emanating. The Kindle Fire features stereo speakers on the top. This won points with me right away and let me tell you, they are LOUD! When we compared the audio against the Nook Color and Apple iPad, the Fire blew them all away. It is that good.
The Kindle Fire overall hardware design is fairly minimal, with the only ports being the Micro USB, Power Button, and 3.5mm headphone jack. The majority of the functionality for volume, settings, and pageturns are all software base. This cuts down on the weight of it and makes it more slim than competing devices on the market.
Overall the Kindle Fire looks sleek and sexy with the piano black colors. It switches from Landscape and Portrait mode quicker than the iPad and is less reflective than 80% of the tablet computers reviewed. The Kindle Fire will win many hearts with just the visual aesthetics.
Software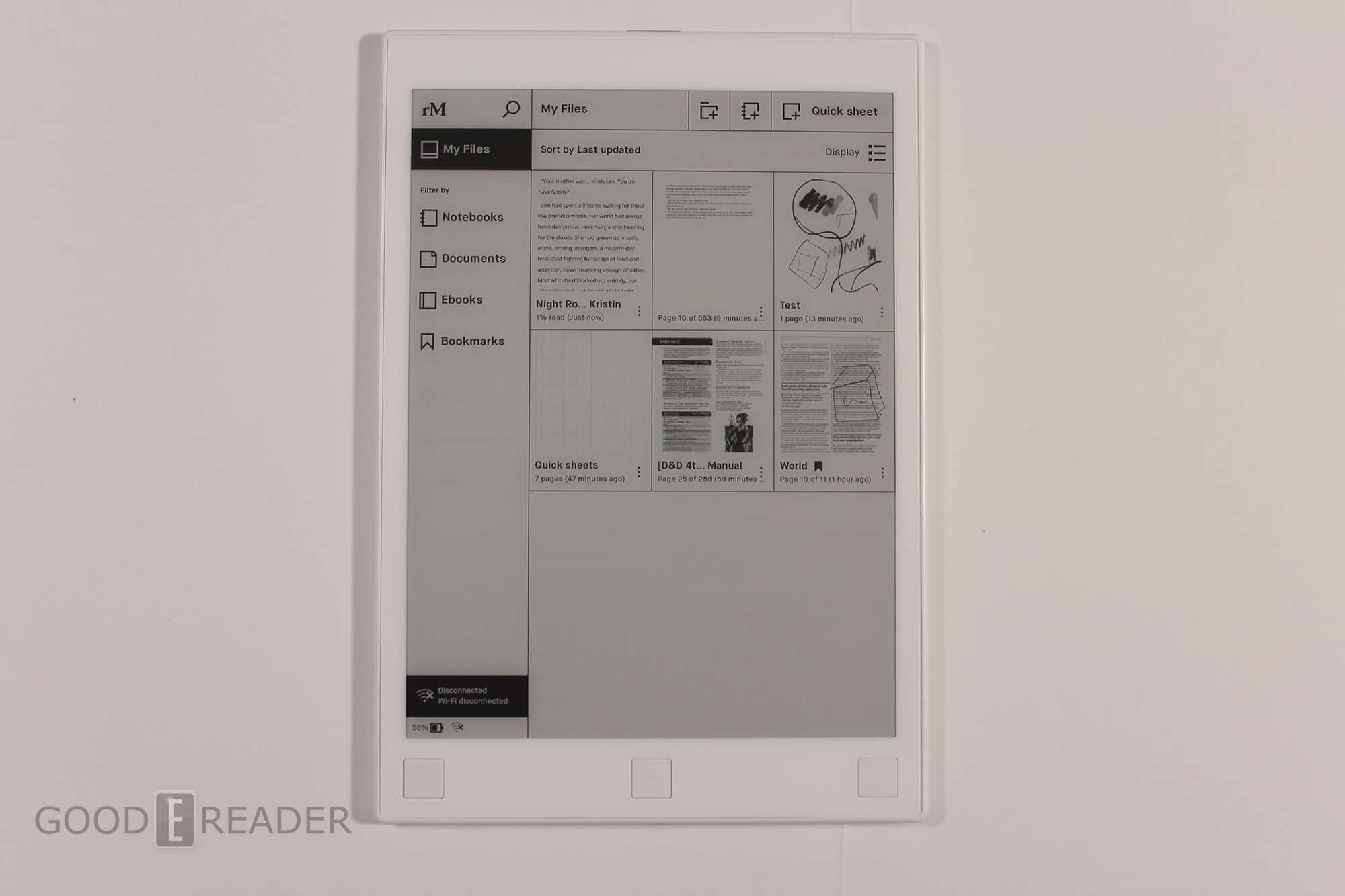 The Amazon Kindle Fire runs on a moderating updated iteration of the Google Android operating with version 2.3. This supports many important elements like multi-touch and accelerated performance. This carries over to battery life and the ability to highlight single words.
Amazon completely did away with the standard Google Android experience and grafted their own distinctive User Interface. This gives you more of a Nook Color type of experience where they crafted every aspect to make sure its their own brand. It is always impressive when a company can deliver a hand-crafted experience and make their gadget feel unique.
The main homescreen of the Kindle Fire gives you a pseudo 3D panoramic slideshow of the last ten things you have opened. It features websites, books, comics, videos, and music. You can instantly pick up where you left off, which is very convenient when you are doing different things at once.
When you navigate away from the main screen and shop for books or Android Apps, there is always a home icon at the bottom and different viewing options. This way you can tone down the interface by making icons smaller or putting them into a "List View."
The homepage features a tabbed navigation bar that quickly allows you to access the most commonly used programs. Whether you want to read books on the newsstand or your personal library, it's only one click to open it. Other entries include shortcuts to your Music, Videos, Apps, and the World Wide Web!
Almost all of the navigation entries lead you to a customized library shelf that holds all of your content. The Fire does not come pre-loaded with any music or videos, so you will have to purchase everything or manually load content on it. You main bookshelf comes with a few samples and the user guide.
The main benefit of the Kindle Fire is the deep Amazon ecosystem to procure content. You can purchase music and audiobooks in the audio section and rent/watch videos and television. Most companies make you deal with 3rd parties to buy multimedia, such as Hulu+ and Netflix. Amazon has enough content to peddle the media to you directly.
There is a limited amount of bundled programs that come with your device that are sure to get you started right away. Facebook, Email, Contacts, Pulse, Quick Office, and IMDB are the mainstays and are sure to appeal to a wide audience.
The Amazon App Store saw an update recently that revised the entire layout. It is much more tablet friendly and is customized for the seven inch screen of the Fire. Apps were very easy to find, and there were sub menus that led you to any of the genres you want to find. The main app store brings you the top free and paid applications, which draws parallels to the Apple App Store. It features around 30 of the top apps in a top/down type format, where you sometimes have to scroll awhile down the page. Currently, there are over 1,000 apps in the store and one of the main draws is the "Free App of the Day." Every single day Amazon offers a paid app for free, which encourages people to check in. Popular apps are normally offered like Angry Birds and apps ranging from $0.99 to $10.00 are available.
One of the problems with the Amazon ecosystem as it stands with video, audio, and applications is that you have to be a USA resident. If you are located outside of the United States, it is hard to have content delivered to the device unless you are loading in on yourself. I am located in Canada and our company's account features a USA billing/shipping address and a USA based credit card. Amazon foils us by manually tracking your IP address and denies you the downloads because of your region. The only way to resolve this problem is to use a VPN service like "HIDEMYASS" that manually changes your internal IP to a USA based one. When your Fire is connected to your modem or router it will tell Amazon you are based in the USA and allow you to buy content. It is a bit of a workaround right now and takes a bit of time to get it working internationally, but does work. Hopefully, the company will include more countries in its ecosystem to download media.
The internet browser is one of the most exciting new features with SILK. It will actually check out your habits and cache the pages you visit regularly so they load very quickly. Given that the Fire relies on a WIFI connection to browse the web, it is handy when your traveling between zones that the new webpages will always be available to read.
One of the factors of the overall online experience that I liked was that the web browser has tabs. It is a small thing, I know, but it is so handy to have if you browse a ton of different websites. It makes switching between tabs very simple and they are large enough that you can tap on them with your finger without accidentally opening the wrong window. There is a fair number of customization options available via the settings menu.
I was easily watching Youtube videos embedded within webpages and it has full Flash Support right out of the box. When you are watching HD videos, you can watch them fullscreen if you want to. Also, when you check out the Youtube main website it is very easy to watch videos and they load fairly quickly.
Finally, the keyboard on the Kindle Fire is one of the quickest and best laid out of most hybrid e-Redader/Tablet devices running the Android OS. It seems Amazon customized it to make typing much easier and I was surprised on the responsiveness of typing. Normally on small keyboards I mistype a ton, but I hardly did it at all with this one. It is a full QWERTY interface and and has an alpha-numeric option for other common symbols like the @ key.
e-Reading Experience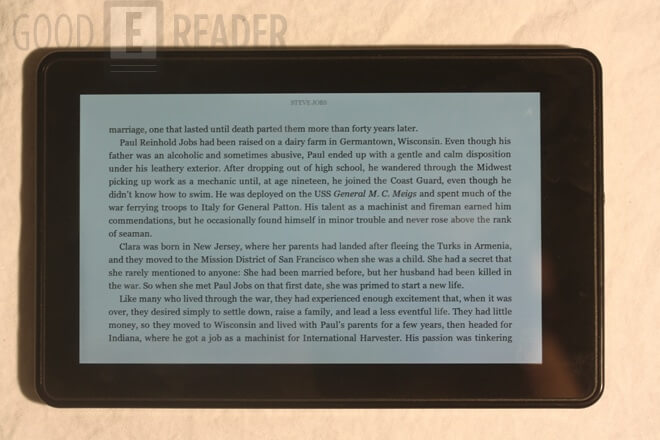 The Kindle Fire seems to do a multimedia job first and an e-reading job second. The Amazon ecosystem is extensive with the Top Six Publishers offering many of their books in electronic format. You can find hundreds of thousands of books to suit most people's interest. They also feature a publishing platform that allows independents to release their own books, which in some cases become popular reads and garner international fame.
The main bookstore is comprised of newspapers, magazines, and ebooks. The magazine section allows you to purchase single issues or take out a monthly subscription. Quite a number of them have a free sample or trial that can give you an indication on the layout and content. Many big companies are offering their publications on the service such as Time, Condé Nast, and Hearst. Subscription rates are fairly inexpensive and range normally from $1.99 a month to single issues costing $3.99 each. Many USA based newspapers are also available in the store such as the New York Times and USA Today. If you are an existing print subscriber, you can get the digital editions for free!
When I browsed through the Magazine and Newspaper section it looked rather spartan. There is a fair amount of content to select from, but nowhere close to what the Nook Tablet offers in terms of magazines and newspapers. Barnes and Noble has an almost two year headstart in optimizing color content for their ecosystem and Amazon is just getting off the ground.
The most developed aspect of the Fire experience is the Book section. Part of the benefits of your first month of Prime membership for free is that you can borrow books from Amazon once a month with no strings attached. You can read the book as long as you want, and it will automatically be returned after the first month. The Big Six Publishers have all opted out of this program, but there were quite a few big name books available, such as the Suzanne Collins Hunter Games Saga.
The main book section has a bunch of genres such as Top 100 Paid, Kids Books, and New and Noteworthy. By default, they show you the book covers and five most recent books. You can expand on the heading to get a full-screen view to expand your dedicated section. On the sidebar you can access Kindle Singles, Lending Library, Newsstand, New York Times Bestsellers, and Editors Picks.
The entire book section is laid out quite well with the seven inch screen optimized for the book section. Keep in mind, the way books are presented is not the same experience you would find when you visit Amazon.com on your PC or on a Kindle e-reader. It is very unique to the Kindle Fire and takes advantage of the full color screen and large icons to be touch-friendly.
Reading books on the Kindle Fire is the essence of the device and you have a myriad of options to tailor your experience to your liking. There are a number of settings you can augment within the book to conform your linespacing, margins, fonts, and layout. There are around 12 different built-in fonts that you can access such as Times New Roman, Ariel, and popular formats to change the font completely. There are also around eight resizing options to expand the text to make it easier to read.
One of the new features the Fire has is the ability to change the background of the book you are reading. It has a nighttime function that makes the background black and the text white. It will be easier on the eyes when you are reading in low-light conditions, like when you are going to sleep. There is also a number of options such as Butter, which makes the background a milky white that is lower on contrast than the default bright white background.
When you are reading a book, you can make annotations and highlight words fairly easy by tapping the word. As you are highlighting, you get a mini zoom area that follows you to present the section you are highlighting in a larger font. This allows you to zero in on what you are doing and cut down on mistakes. You can save your highlights and notes you associate with any given word or sentences. You can then send these as your status updates via Facebook or Twitter.
One of the cool features on the Fire is when you are highlighting a specific word, the instant dictionary function on the bottom of the screen activates. Normally you have to hit an extra key to look-up a specific word, but this cuts down on extra motions with automatic display. Not only is the dictionary an option, but you can look-up a particular word on Google or Wikipedia and the web-browser instantly opens to the page. I was happy to find that this functionality works via SILK, where the pages seem to insta-load.
I loaded my own PDF files, such as a very complex newspaper and a comic book. I was happy to see the pinching and zooming on PDF files was very quick. It did not have any options though to optimize your experience. There wasn't a choice for reflow or other options to find the sweet spot in your newspaper. You were relegated to pinching and zooming to read text and there was no way to double tap to get the text to conform to the size of the screen. Comic books functioned the same way and I found my iPad does a better job at PDF files than the Kindle Fire does.
Overall, I was rather happy with the ebook experience on the Kindle Fire. If you have owned an e-Reader by Amazon in the past you will be happy to find more options to craft your own unique experience while reading books, options which are not found in any other device the company offers. If you are loading in your own MOBI books, it is as simple as using Windows Explorer. Right now it does not have support for Adobe Digital Editions or Calibre.
Our Thoughts
The Amazon Kindle Fire is very innovative and shows how far the company has come in the years it has been issuing e-readers. Normally with new devices it does not ship in optimal condition and only during firmware updates does it become fully functional. When you power it on for the first time and start exploring around, it feels like a ultra-polished piece of hardware. In the days I have used it, there was no crashing or times when it felt like it needed some work.
The biggest concern right now is the limitation of living in the USA to take full advantage of the Fire. You cannot download applications, video, or other media unless your IP is from the USA. You can still buy books, newspapers, and magazines, and even borrow books via the Kindle Lending Library. I hope they decide to open this up to other markets soon, because many people are going to buy this from outside the USA and feel let down.
Another concern is the underdevelopment of their kids and magazine ecosystems. It feels rushed and there is not much content ready to purchase. It's due to the fact that the company has never put much emphasis on interactive books or kids books. This is breaking new ground and I would say you should wait a year before other companies start producing content exclusively for the Fire.
The Kindle Fire is one of the best tablets I have reviewed all year! It gives you so much value for your money that I fail to see how other companies could compete against the low entry level price point for the degree of functionality you get right out of the box. I have no idea how Pandigital, Aluratek, and Skytex are going to be able to keep up, giving you dual cores and a sleek device for under $200.00.
If you are looking for a multimedia device that allows you to stream media, listen to audbooks, read magazines/newspapers, put your kids to bed at night reading to them, and (of course) reading books for yourself. Look no further then the Amazon Kindle Fire, this device has it all.
Rating: 9.5/10
[cincopa AsHA1yKmzgmq]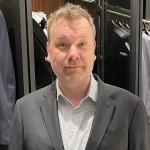 Michael Kozlowski has written about audiobooks and e-readers for the past twelve years. Newspapers and websites such as the CBC, CNET, Engadget, Huffington Post and the New York Times have picked up his articles. He Lives in Vancouver, British Columbia, Canada.