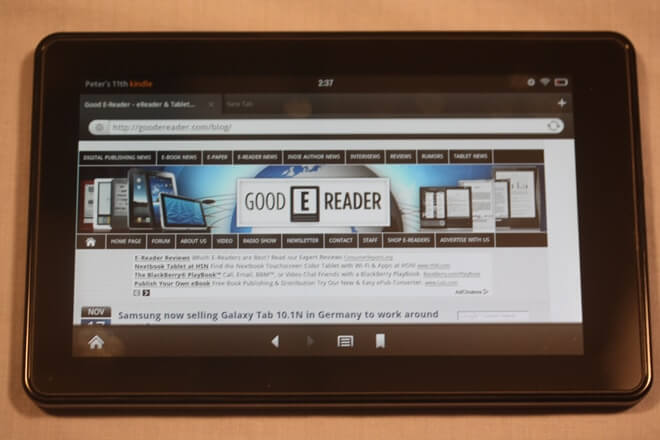 The Amazon Kindle Fire enjoyed copiously robust sales in the last quarter of 2012 that propelled it into one of the most sought after Android devices. Around 4.8 million Fire tablets were sold in the last few months of 2011 and things have not been the same since. In the first quarter of 2012 shipments have dramatically decreased to only 728k tablets shipped.
Research firm IDC recently issued a report on the current landscape of tablet computers and some of the results are fairly interesting. There is no surprise that the Apple iPad line of tablets continue to dominate and retain the number one position.Due to the decline in Amazon sales, Samsung has usurped its position to being the second most popular tablet company in the world.
Amazon currently has shipped 17.4 million Kindle Fire tablets since it was released last year. In the few months when it first came out it controlled 16.8% of the entire tablet segment. With rivals such as Barnes and Noble and Kobo pushing hard, Amazon only has a paltry 4% of the entire market.
Amazon has recently lost a major distribution partner, in the form of Target during this last week. You will no longer be able to purchase any Amazon tablet or e-reader after May 17th. This strikes a blow towards the Seattle company and should see its sales plummet even further.