The people at Amazon can't buy tissues without someone speculating that the company has a cold. While rumor mills can prove to be annoying, especially in the world of instant access to internet press releases, there's a reason why it's so fun to guess at what a tidbit of news might possibly mean: Amazon does some cool stuff.
So when UK-based publicly-traded Bango was required by its policies to make a tiny announcement about signing a deal to provide undisclosed services to Amazon, speculation began immediately as to what this could possibly mean for consumers and for technology development from the online retailer.
Bango, who already has large tech clients like RIM and Opera, provides carrier billing for companies who wish to let their customers make purchases by charging them to their cell phone bills. Of course, with Amazon's new Android app storefront, this could be nothing more than providing consumers another method to pay for apps, especially with the debut of the Kindle Fire tablet and its prominent app marketplace feature. However, as the Kindle Fire doesn't have 3G capability (only wi-fi), why would customers need to charge downloads to their cell phones? That possibly speaks to TechCrunch's theory that this may be nothing more than a deal to provide analytics to Amazon, a service that Bango also provides.
As with everything Amazon does, we will simply have to wait for details. But also as with all things Amazon, it's probably going to be pretty exciting. For their part, Bango is staying quiet until the relationship is more solid, hinting that there might be more news on the subject early next year.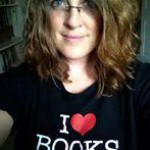 Mercy Pilkington is a Senior Editor for Good e-Reader. She is also the CEO and founder of a hybrid publishing and consulting company.