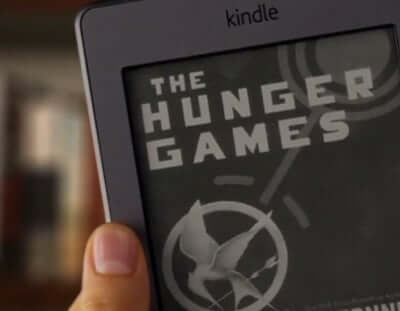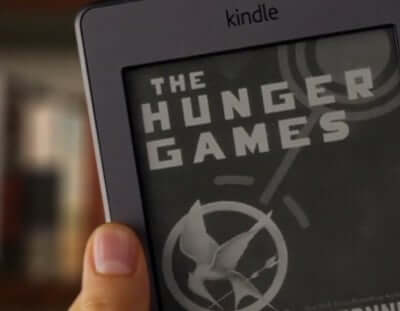 It's the retail ebook platform that everyone loves to hate, at least according to its numerous critics, but Amazon's April 4th report on the status of its KDP Select program would show otherwise. Authors who have opted to enroll their titles in the exclusive program and fans who buy up those titles seem to be supporting the program very well.
When KDP Select first launched, the negative response was loud. Under this optional program, an author cannot list his ebook or distribute it anywhere else, including posting its entirety on his own blog, for example. Critics saw this program as an effort to control the industry on Amazon's part, but indie authors saw things a little differently.
Part of the exclusivity that authors are committing to when they enroll their individual titles also buys them enrollment in the Kindle Owners' Lending Library. Self-published ebooks that authors opt into KDP Select are available for borrowing, just like any traditionally published title. That feature alone made the program attractive to a large number of authors. That number is also continuing to grow, considering that the Lending Library for Amazon Prime members now contains over 100,000 ebooks.
The press release today from Amazon listed some specific authors' achievements in sales in the last month, proof to them that the program is a success. Amazon also highlighted some new titles in all of it programs, such as Kurt Vonnegut's recent Kindle Single publication, "Basic Training."
The release included a very interesting point towards the end of the report that speaks to an issue much larger than book distribution, this time involving traditionally published author Suzanne Collins and her Hunger Games trilogy and several other authors:
"In the case of Suzanne Collins' Hunger Games trilogy, 24% of customers who borrowed The Hunger Games bought Catching Fire and 24% bought Mockingjay, despite the entire series being available to borrow for free in the Kindle Owners' Lending Library.
Debora Geary was one of the top 10 KDP Select authors in February, and 51% of customers who borrowed one of her books from the Kindle Owners' Lending Library went on to buy one of her titles.
L.J. Sellers, author of the Detective Jackson Mystery/Thriller series, saw that 25% of customers who borrowed one of her books also bought one of her books, all of which are also available in the lending library."
Data like the sales numbers above should hopefully help ease the fears that a significant portion of the publishing industry seems to have that ebook lending will somehow evolve into a "cheapening" of the value of books. KDP Select has now proven that a large number of readers go on to make book purchases after borrowing a book by the same author, something that makes back list publication and lending availability an even more appealing option.
Mercy Pilkington is a Senior Editor for Good e-Reader. She is also the CEO and founder of a hybrid publishing and consulting company.