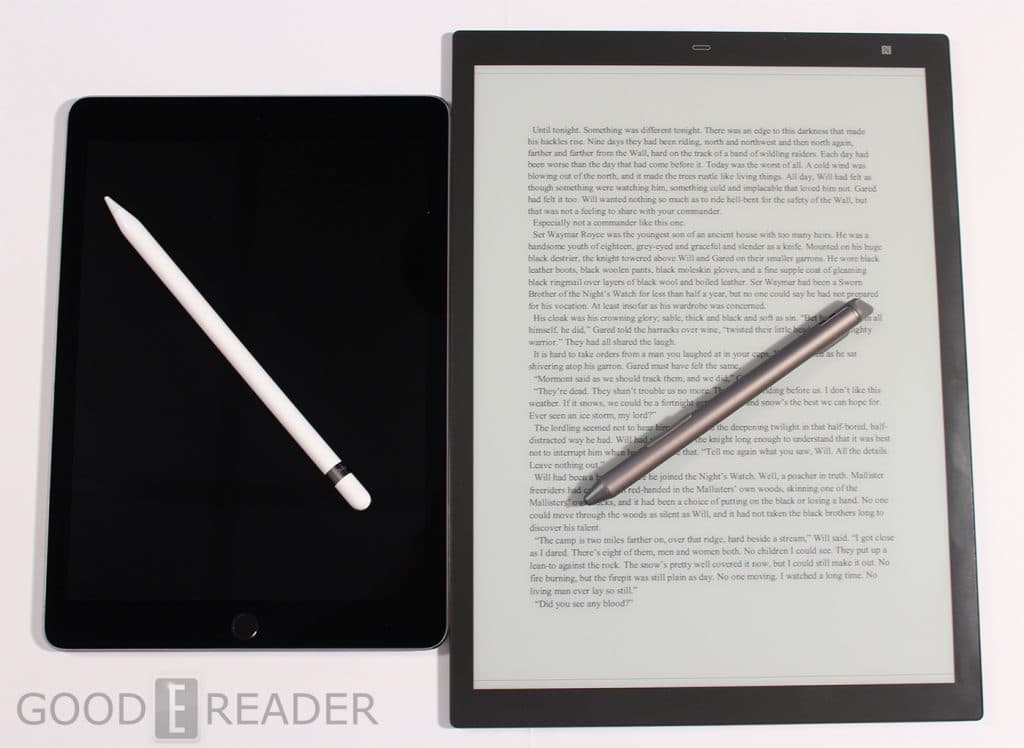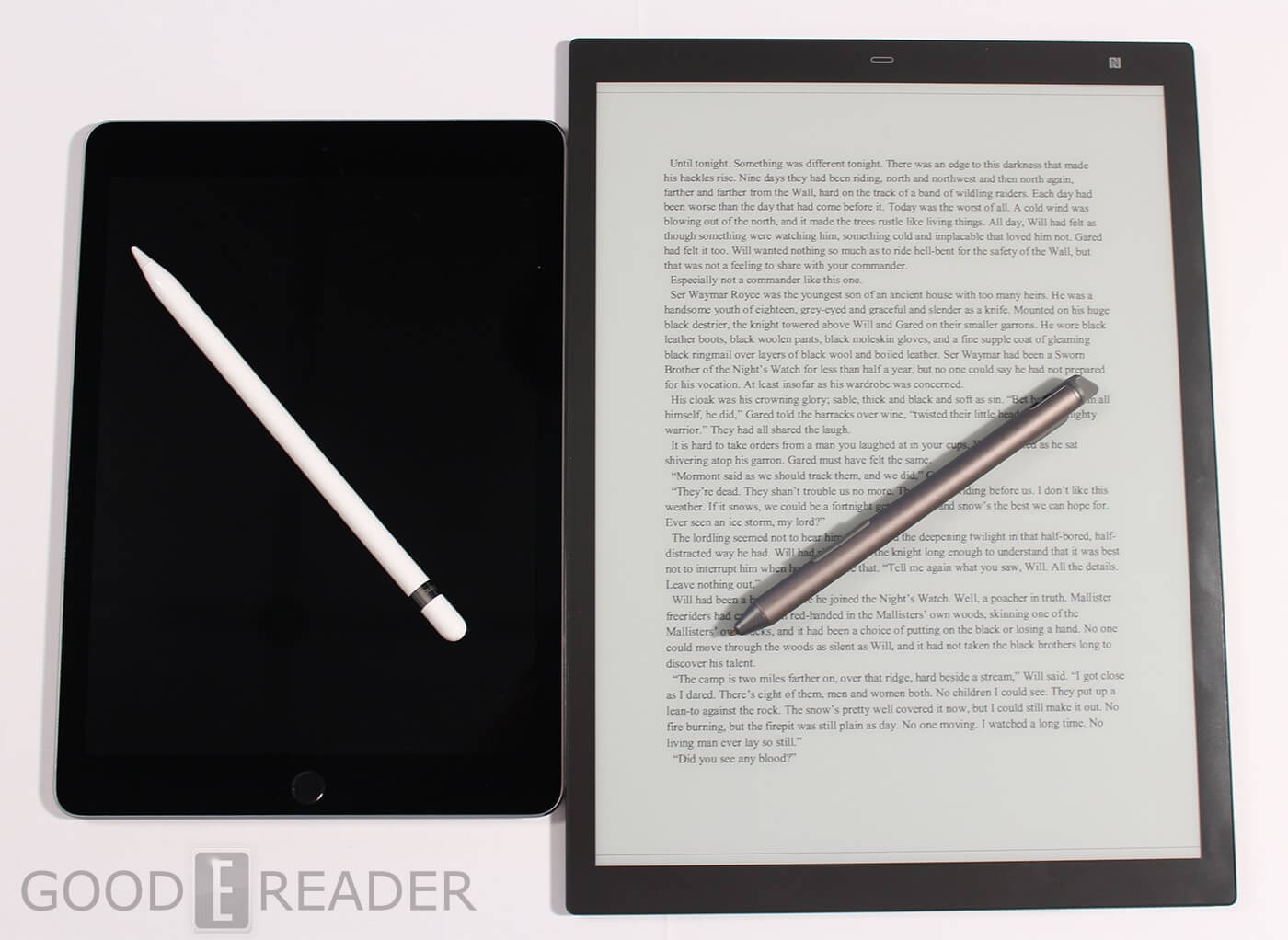 One of the big selling points of the Apple iPad Pro line of tablets is the compatibility with the Apple Pencil. You can make use of specific apps that are geared towards note taking, drawing or editing PDF files. The Sony DPT-RP1 is primarily utilized for note taking and editing documents and the stylus magnetically attaches to the side of the e-reader.
The Apple Pencil has built-in sensors to determine orientation and angle, and to detect a range of forces for pressure-sensitive drawing and writing. Apple has optimized the iPad Pro and iOS to ensure the Apple Pencil has minimal latency. The drawbacks of the iPad is the reliance on apps to really get value. Now Apple hypes up apps that have Pencil compatibility, but they are all charge monthly subscriptions or one time fees ranging from $9 to $49 to unlock viewing and editing PDF files. Some apps  like Evernote excel at writing, while Sketchbook Pro emphasis art. Almost none of them have any kind of PDF importing features from cloud storage and cannot import PDFs from email attachments. The best way to copy over PDF files is using iTunes.
One of the drawbacks about the Apple Pencil is that it does not have physical buttons. This makes erasing or editing PDF files a bit of a chore because you constantly need to tap specific UI buttons.
The Sony DPT stylus has interchangeable nibs and you have to use a special tool to change them. When you buy the DPT it comes with four nibs, one is made of plastic and the other graphite. I find the graphite one is emulating a pencil and the plastic a traditional styli.
The stylus has two different buttons, one to make highlights and the other is an eraser. The highlighting experience is especially interesting, because not only can you highlight a specific word or body of text, but also you can make highlights over highlights. This is very innovative because you can for example highlight a paragraph, then a specific sentence in the paragraph and then finally a specific word. Each highlight makes the next one a little bit darker and very discernable.
One of the drawbacks of the Sony Stylus is that it is not pressure sensitive, this means you cannot draw light and fine lines by just pressing down. You have to make use of the software that controls the line style you want to employ.
The Apple Pencil and Sony stylus both need to be recharged. The Sony has a usb cable when you remove the top part of it and you can charge it up via a PC. The Apple Pencil has a lightning port at the top and you have to pair it with the iPad by plugging it in.