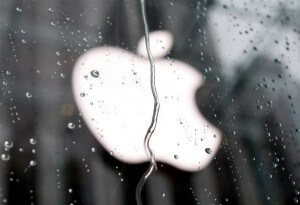 In the ongoing legal battle with Apple, one that has even been taken up by the U.S. Department of Justice, the first major motion of the proceedings was handed down today and ultimately denied. Apple filed a motion to dismiss that class-action suit brought by Seattle-based law firm Hagens Berman, but that motion was denied by Judge Denise Cote.
Apple's motion was essentially filed on the grounds that the plaintiffs didn't have evidence of their misconduct when they allegedly conspired with five of the Big Six publishers to set ebook prices artificially high. The lawsuit claims that this was done with the specific intent of forcing Amazon's hand and causing the online retailer to raise the prices of its ebooks.
This ruling is in regard only to the civil suit filed on behalf of consumers. The DoJ has its own investigations and proceedings underway, as do several state governments. Three of the publishers named in the case have already signed deals with those states.
According to Judge Cote's decision, Apple's motion was denied under the Sherman Act; this ruling specifically addresses the alleged collusion that stemmed from Apple and the publishers working together to set the prices on ebooks. Due to the fact that parties involved in secret collaborations rarely put everything in writing, then inferences are allowed based on the actions and outcomes.
"We look forward to uncovering additional evidence in the discovery phase of this litigation," said Berman in a press release about the motion today. "We litigated this case because we strongly believe that consumers were harmed by Apple and the publishers' tactics and we will not settle without an effective plan to repay consumers for their losses."
The purpose of the class-action suit is to recover some of the estimated $250 million that consumers overpaid following the supposed secret dealings between Apple and the publishers.
"Fortunately for the publishers, Apple was also terrified of Amazon's pricing and the popularity of its Kindle device," said Berman. "Rather than compete on merit, price and convenience, we intend to prove that the cabal simply tried to game the system."

Mercy Pilkington is a Senior Editor for Good e-Reader. She is also the CEO and founder of a hybrid publishing and consulting company.