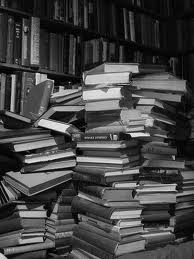 One model of e-reading that is gaining worldwide popularity is subscription-based user accounts. These accounts typically allow unlimited access to page views of digital books for a flat fee. Spanish company 24symbols launched its full program on June 30th, and now Athina.com is bringing a similar model to the U.S.
Founded by Georgia Tech graduates Matt Cauble, Rob Rhinehart, and Speros Kokenes, Athina will enable readers to access content through its website and through Android and iOS devices once the full launch takes place in early fall. The beta program is now in the works for the first wave of customers who sign up before August.
"We believe that publishers and authors shouldn't have declining revenues as a subscriber chooses to read more and our royalty model accounts for this idea. Athina also makes it extremely easy for publishers to load content through publisher portals. Publisher portals are created for each publisher and independent author and allows them to upload their content whether it's in PDF, RTF, or ePUB. Athina automatically converts the upload into a clean ePub file for our service and for download to the publishers or authors for their own use. The publishers are free to modify the meta data of each of their titles in this portal," says Cauble.
While some opponents have been critical of subscription-based digital reading due to the preconceived concerns that the catalog of titles will be subpar, both 24symbols and Athina have been quick to point out the they are welcoming of indie authors and look forward to working to add new digital content to their offerings.
"As of right now, we have a library of about 5000 books, though it is mostly public domain and small publishers," continues Cauble. "We're not trying to reinvent the wheel, we're just trying to make a seamless transition for digital reading subscriptions possible. A lot of companies have tried to take print media and force it to fit the current digital publishing trends, but we think there has to be a better way to get more and more people access to books."
Mercy Pilkington is a Senior Editor for Good e-Reader. She is also the CEO and founder of a hybrid publishing and consulting company.