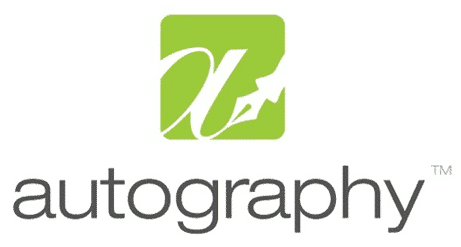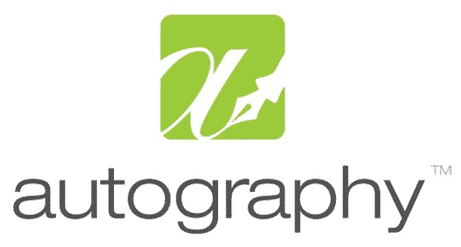 One of the things that many readers still lament with the advent of digital reading the connection with the authors that comes from live book signings and book tours. Having an author autograph a print edition turns a simple book into a treasured collectible.
While there are ebook autographing options on the market, such as Kindlegraph, that inserts a page file into the reader's digital edition with an author signature, Autography has been working to continue to bring the sense of community that comes from the book signings and meeting of authors, as well as the ability to personalize the signature page for specific reading fans. Signature pages can be uploaded to the reader's Facebook page, providing even more exposure for the author, and the signature page can even be an embedded photograph of the author and reader together at a live event. Autography was the first such company to hold a live ebook signing, hosting authors Jonathon King and Blake Crouch at this year's BoucherCon.
Now, Autography has developed an app for the iPad, available for download through the iTunes store, which will allow even international authors to benefit from the ability to reach their fans at the personal level. Co-founder Tom Waters spoke with GoodEReader.com about this new capability.
"The iPad app is a whole lot easier to get now, especially for international users, because it's available through the iTunes store. This helps authors get global brands by being able to sign ebooks internationally. It also makes it possible for authors to do smaller book signings in towns that aren't large enough to garner big name authors for a book event, reaching fans literally anywhere via online and radio book signings and blog tours."
The process is fairly simple. Authors download the app then provide Autography with the necessary information to make their ebooks available with a signature page. Files like a book cover art, a greeting from the author to potential readers, and more are uploaded. For the reading fans who purchase a book with autograph, they simply receive an email with a link to select their device and their preferred payment method.
One of the new features that Autography is currently testing through the app allows authors to sign ebooks for fans who already own the book, such as fans who come to a live book signing event or a conference where their favorite authors will be speaking. The default price, set by the author, is temporarily suspended on that single purchase; the owner's original copy is removed at the same time that the new autographed copy is uploaded to the device.
Mercy Pilkington is a Senior Editor for Good e-Reader. She is also the CEO and founder of a hybrid publishing and consulting company.