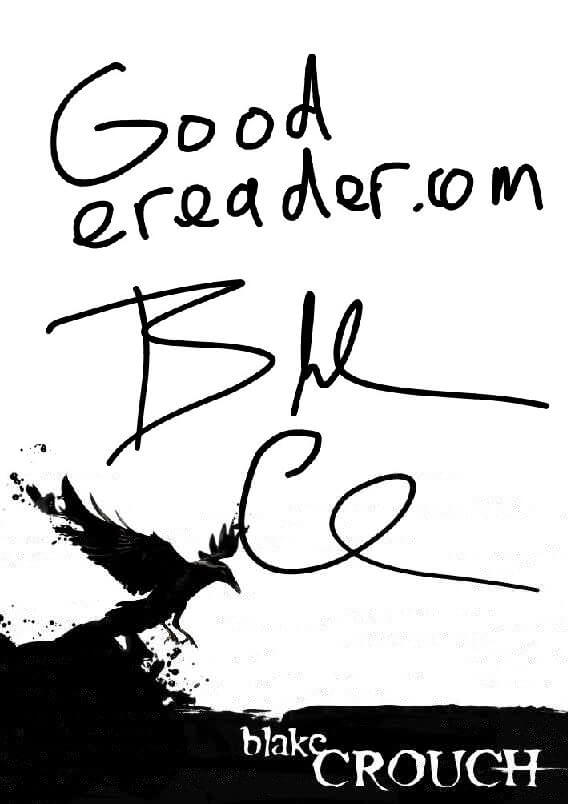 GoodEReader.com has profiled ebook autographing software pioneers Autography ever since meeting the corporate team and creators at this year's BookExpo America. Founder Tom Waters, himself a best-selling author who has conducted a number of ebook signings, specifically for U.S. soldiers stationed in the Middle East as part of several USO tours, recently attended thriller the BoucherCon Mystery Writing Conference in St. Louis this past weekend in order to host an on-site live ebook signing.
Edgar-award winner Jonathon King signed digital copies of his novel The Blue Edge of Midnight, and author Blake Crouch was on hand to sign an exclusive author page for GoodEReader. The technology behind Autography works across nearly every e-reader platform and can also be used to insert author/fan photographs from live signing events such as this one. While competing autograph software allows for the authors' signatures to appear in the customers' ebooks, Autography incorporates a personalized greeting and can be done instantaneously at the event, allowing authors to connect with their digital fans like never before.
GoodEReader.com caught up with Waters immediately following the highly-acclaimed annual mystery writing event to get his overall impression of the first-ever event of its kind.
"The feedback from Bouchercon attendees to Johnathon King's ebook signing was incredible," said Waters. "Everyone was having a terrific time and Johnathon enjoyed the interaction with current fans as well as those who will now be reading his books for the first time. It was a wonderful event, due in no small part to the hard work of Libby and Lauren from Open Road Media. We look forward to many more author events with them in the future."