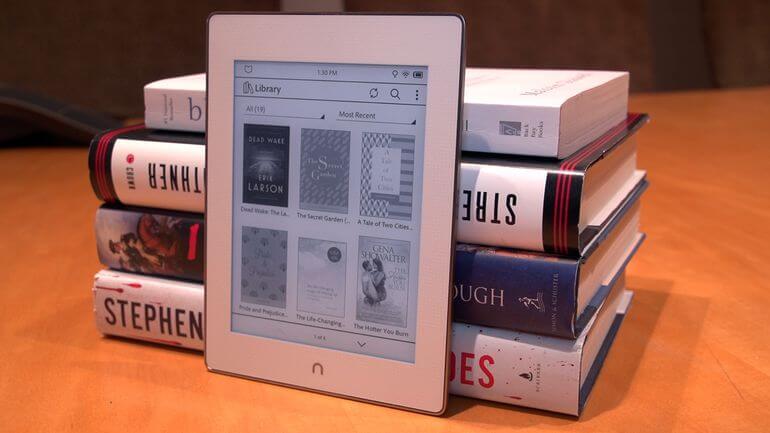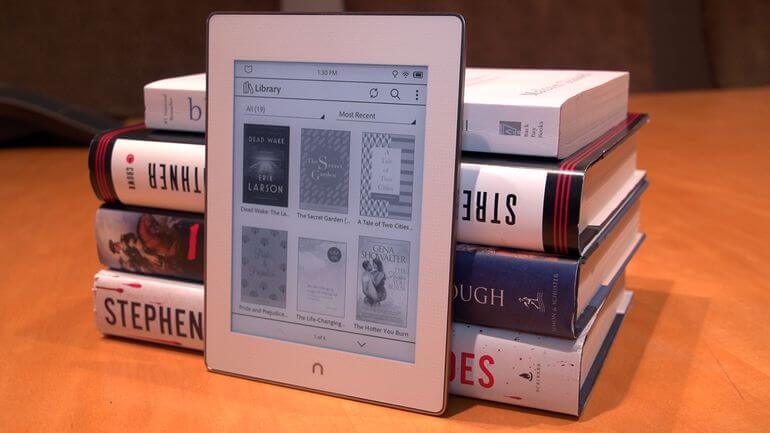 Barnes and Noble has a leadership problem and they are finding it difficult to get anything meaningful done when it comes to their struggling Nook unit. From 2010 to 2016 they have gone through 3 CEO's and they are now hunting for their fourth since they fired Ron Boire last month.
William Lynch was the CEO from 2010-2013, Michael Huseby was the CEO from 2013-2014 and Ron Boire did not even last a full year. Whenever a new CEO takes the reigns they normally instill their own handpicked executives to run various divisions, people they can trust. The problem is, with such a high turnover of people running Nook, nobody can make meaningful changes before they move on.
Over the last three years, everyone who held key positions in the Nook department are now gone. Some of the most notable include; Jim Hilt, head of global eBook sales, and before him digital products director Jamie Iannone, VP of digital products Bill Saperstein and Theresa Horner the VP of Digital Content.
These people who all left or got fired were working at Barnes and Noble before they Nook was even launched and got internally promoted to oversee the new division. Once they left, new management took over and tried to hire people outside the company, but it didn't work.
One of the key hires was Doug Carlson, who was the Executive chairman for five years at Zinio. He instantly got the job of Executive Vice President and CMO of Nook Media and brought in Jeanniey Mullen also came from Zinio where for five years she was the Global Executive Vice President and Chief Marketing Officer and got the job as VP of Sales and Content Acquisition. One of the internal hires was Kashif Zafar who became the VP of e-books. The only tech experience he had was working on the the ill-fated Skiff e-reader.
Doug only lasted a year and a half and Jeanniey left soon after. The current man in charge of Nook Media is Fred Argir who was hired by former CEO Ron Boire. He holds the title of Vice President and Chief Digital Officer and oversees the E-Commerce and NOOK businesses. Argir was famous for his quote at Digital Book World in January where he said "he doesn't care what Amazon does" and seldom pays attention to what any of the competition is doing.
In doing research for this article every other major person who is working in the Nook Digital division has been on the job for a very limited amount of time. Maria Piquet is in charge of building prototypes and works the the creatives and engineering teams. Jean Kim has been on the job for a little over a year and is the senior manager of digital content. Sarah Dickman is the senior manager of business operations at Nook Press for the last 8 months. Likely the only person still working at Nook with a ton of experience is Mahesh Veerina who is the President & Chief Operating Officer of Nook.
In the early years the Nook was very profitable. From 2009 to 2011 they were seriously generating over $120 million dollars in profit each quarter. When the Nook HD and Nook HD+ came out they did not do so well in the market and these products signaled the end of hardware profit. In 2012 Barnes and Noble was making less money than the quarter prior and they have lost almost a billion dollars on the Nook in the past seven years.
Barnes and Noble is trying to stem the blood loss from Nook, so I will give them credit for that. They closed down their research and development labs in Santa Clara and Taipei, saving them $13 million in operating expenses. They also shuttered Nook Video, Nook App Store and the UK Nook Store, saving them an additional $4 million. This is why the losses in the last financial quarter was $7 million and in the quarter before that it was $12 million, so the changes are working.
One of the big reasons why Nook continues to lose money is due to poorly negotiated contracts. In 2014 B&N signed a deal with Samsung to sell co-branded tablets. According to SEC forms Barnes and Noble has to buy one million of these devices and if they can't sell them all, they are on the hook for the entire lot. From 2014 to 2015 Barnes and Noble releases two or three new tablets a year and took a loss on every big order they placed with Samsung. This is why in 2016 they only announced a single tablet, the Galaxy Tab A Nook. The Nook e-Reader division has also outsourced its design to Netronix, a Taiwan based company. It is no wonder why B&N devices in the last few years has totally lost their charm, nothing is done in-house anymore, everything is outsourced.
The other reason why Nook continues to be hamstrung is due to poor policies and strategic planning. Do you really know why B&N continues implode? Amazon and Kobo are utterly obsessed with international expansion and signing retail deals with bookstores and tech chains. Selling hardware and digital content is big business if you can do it all over the world, which is what these two companies are doing. B&N for some inexplicable reason utterly refuses to expand and they are now dying because of it.
It is no small wonder why the Nook cannot be turned around and be profitable. They are hamstrung with bad business deals and as soon as someone new is hired to run the Nook division they are gone within a year or two. Barnes and Noble has a revolving door policy with their top leadership and from the people I have talked to that have worked there in the past, it is very toxic.
The funny thing is, with the amount of infrastructure Barnes and Noble has and the sheer amount of money they generate each quarter, the Nook can be saved. Here is my advice for the new CEO.
Remove the limitations of sideloaded content
Add an SD card to all e-reader products
Add speakers to the e-readers and bundle Nook Audiobooks on every e-reader
Have Nook Audiobooks installed on every Samsung branded Nook tablet
Release a new e-reader every year and take risks on the design. You have always done six inch devices, do something smaller and bigger
Improve your customer service for Nook. Every day I receive emails about people switching to Amazon because Nook CS is abysmal
Implement a payment plan for Nook tablets and E-Readers in the store so people can pay in installments
Sponsor book events and reading initiatives, the Nook brand needs to be synonymous with e-books and reading in general
Expand Nook Readouts, this is a huge competitive advantage and content is not updated regularly. Please hire book bloggers and YouTube personalities to put together custom reading lists and author interviews. When well known authors are visiting a B&N store to do autographs, make them give an exclusive interview to the Readouts Team.
The Status-Quo is not good enough, you are losing money every quarter, but this can be turned around with patience and a willingness to understand the e-reader and tablet industry. Hire more people who live and breath e-readers and tablets, hiring people to run Nook who come from retail, or selling toys is a recipe for disaster.
Michael Kozlowski is the Editor in Chief of Good e-Reader. He has been writing about audiobooks and e-readers for the past ten years. His articles have been picked up by major and local news sources and websites such as the CBC, CNET, Engadget, Huffington Post and the New York Times.