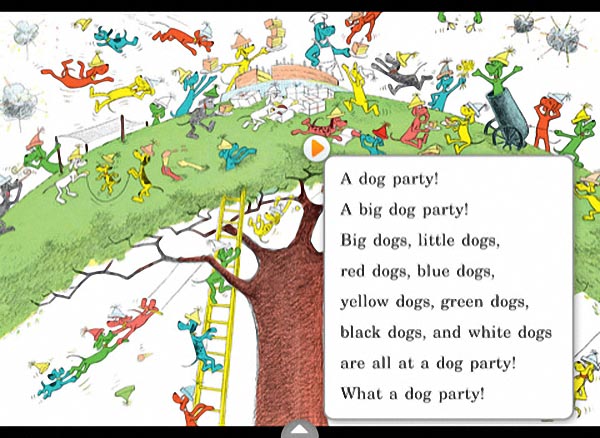 Barnes and Noble made the internal call a few months ago to start pushing out its Nook ebook store to other companies. This would allow the company to go beyond its own line of tablets with the Nook ecosystem pre-installed and start marketing it to other companies, for their own solution. Today, Barnes and Noble has announced two agreements with E FUN and Fuhu. It is a positive step in the right direction to increase brand awareness and generate more digital revenue.
E FUN is mainly known for its low-cost Nextbook tablets that center around e-reading. On all 2013 models, the preloaded Nook for Android app gives users free and easy access to more than 3 million books, magazines, newspapers, comics, and graphic novels from the Nook Store, including more than a million free titles. The deal marks a continuation of the partnership between E FUN and Nook Media that began in 2012.
"We are excited to feature the Nook reading app on our new line of Nextbook Android tablets this year," said Jason Liszewski, Managing Partner and Vice President of sales for E FUN. "A positive out-of-box customer experience is important to us, and partners like Nook Media with its Nook for Android app are a part of this customer-focused philosophy."
Barnes and Noble has also reached a distribution agreement with Nabi for its line of children's tablets. Starting in late September the Nook Kids app will be available on the Nabi Jr., Nabi 2, and Nabi XD. The new Nook App for Kids to be installed on Nabi tablets is fully compliant with the U.S. Children's Online Privacy Protection Act (COPPA) and provides a curated reading experience for children, with access to thousands of new and classic children's titles. The Nabi tablets will also come preloaded with the full Nook for Android app for use in parent mode, providing adult users with full access to the entire ecosystem.
The Nook Kids App marks the first time it will actually be available for the Android operating system. In the past, it has only been available for iOS and will give B&N further bargaining power for other companies that focus exclusively on the kids tablet market. It is due to hit Google Play towards the end of the summer.
"Fuhu is committed to ensuring that our nabi tablets come preloaded with the best and most entertaining, educational, and enriching features, which is why this partnership with Nook is such a great fit," said Jim Mitchell, CEO of Fuhu, Inc. "By making Nook the pre-installed reading app on our market-leading nabi tablets, we are reinforcing and extending our commitment to join with companies that share our commitment to providing the richest content to customers."