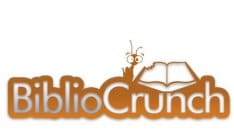 When GoodEReader first reported on ebook distribution startup BiblioCrunch at this year's Digital Book World, at first glance the company's approach to ebook publication may have seemed a little out of place in the current self-publishing atmosphere. While other sites offered assistance in formatting or distribution of existing written works, BiblioCrunch's model was to also help the author actually write the book in a stored drop-and-drag style. This might seem to some as though BiblioCrunch was embracing an "anyone can do this" attitude, but the reasons why work may need to be published by would-be writers who lacked the experience to create a book—such as for the distribution of business materials or by authors who simply write for a niche market of readers—are numerous.
But with BiblioCrunch's recent relaunch, the ebook development site has instituted a whole new realm of service offerings. Billing itself as the "Craig's List" of ebook publication features, the site now incorporates contact information from more than 500 publishing professionals from various stages of book design. This allows users to post their job needs and allow professionals to bid on the services, ranging from editing to cover design, and everything in between.
Perhaps more important than the ability to sort through and find the right person to complete the job are the credentials of the professionals themselves. While all of the contacts are vetted through BiblioCrunch, many of those names come with pedigrees from some of the best known traditional publishing houses.
One of the most attractive features to authors will be the ability to set their own prices in the marketplace, while still having the option to list their books in major distribution platforms like Amazon and Barnes and Noble. Of course, the authors must meet the royalty terms from the other retailers, but books that sell through the BiblioCrunch marketplace have a rare 85% royalty rate for the author.

Mercy Pilkington is a Senior Editor for Good e-Reader. She is also the CEO and founder of a hybrid publishing and consulting company.