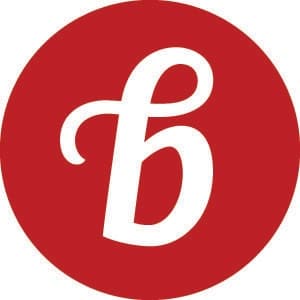 One way that the publishing industry is adapting to the technology of reading is by focusing on ebooks first, then allowing consumers the option to purchase a print edition if so desired through a print-on-demand model. By not sending out expensive stocks of books that have to be shipped, stored, and ultimately refunded if they don't sell, publishers can take even more risks on exciting titles.
But without inventory to send out to book stores, how does the authors' global brand happen? Thanks to digital-first publishers who are channeling their time and resources into online marketing and social media campaigns, there is a greater world of discoverability for new authors.
Oliver Rhodes, formerly of Harlequin UK, has launched his own digital imprint for women's fiction, Bookouture. With its first release of titles expected at the end of this year, Rhodes isn't wasting any time; in fact, this type of release to market from a publisher is an exciting new benefit from the crop of digital imprints that are putting their titles on the market.
"My aim with Bookouture is to focus on creating global author brands and followings—through high-quality editing and particularly through smart, creative digital marketing," Rhodes said in a press release. "We'll be delivering bespoke digital publishing and marketing for every single one of our authors, in a way not always possible at larger publishers. That means focusing very much on the author as [a] brand, and aiming for a select number of high-quality writers we can work with to build long-term careers."
"Bespoke publishing means exactly that: We fit our publishing to an author's story—not the other way round. We're not pigeonholing books or just following the latest trend—we're about discovering talent and taking a long-term view. The most important question we're asking of submissions is: Why would a reader buy the next book?"
This concept of creating publicity campaigns around the author as an entire writer and not simply around a book is important to the state of digital publishing today, as more and more readers are clamoring for content from their favorite writers. Moreover, with the ease and speed of digital reading, they want that content immediately.
Bookouture is open for submissions by both agented and unagented authors, and as with any publisher looking to develop great content that can draw a following of readers, a distinctive voice in the writing is crucial.

Mercy Pilkington is a Senior Editor for Good e-Reader. She is also the CEO and founder of a hybrid publishing and consulting company.