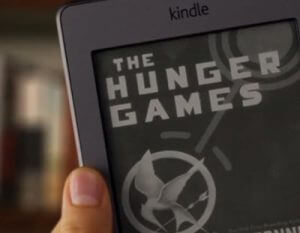 When Harriet Beecher Stowe, author of Uncle Tom's Cabin, was introduced to President Abraham Lincoln, the story goes that he shook her hand warmly, smiled, and said, "So, this is the little lady who started this great big war."
The power and potential of one book has been recognized for centuries. Mere possession of John Steinbeck's The Moon is Down was a death-penalty offense in fascist Italy. Harper Lee's 1960 Pulitzer Prize-winning title To Kill A Mockingbird sparked outrage across the country about the plight of US citizens in the pre-Civil Rights' era South. Kathryn Stockett's recent bestseller The Help is actually a book about the clandestine writing of a world-changing book.
It shouldn't come as any surprise that publishers can make or break their financial outcomes based on one book. Just as the erotica genre as a whole garnered widespread acceptance from both the industry and the readers following the popularity of the Fifty Shades of Grey trilogy (Viking), Scholastic saw a surge in sales for both print and digital with the publication of the Hunger Games trilogy, aimed at young adult readers but enjoyed by crossover fans.
Now, though, according to Jeremy Greenfield for Digital Book World, the true power of one book can be seen in the drop in sales. Greenfield's article yesterday shows that children's ebook sales—while continuing to grow—have slowed from the first half of the year. While July's children's digital sales were an 89% increase over that same period the previous year, January and February showed increases in children's ebook sales of 475.1% and 177.8% respectively, according to the AAP.
While many would consider an 89% growth to be cause for celebration, it is a massive drop in the numbers that were seen during the time when all three of the Hunger Games books held the top spots on the bestseller lists for digital, while only two of the titles are even in the top 25 currently. This begs the question as to whether or not one book can change the industry as a whole, in terms of fiscal gains or simply spurring consumers to adopt e-reading.

Mercy Pilkington is a Senior Editor for Good e-Reader. She is also the CEO and founder of a hybrid publishing and consulting company.