The comic industry has lost a major figure. Renown artist and author Keith Giffen has died at the age of 70. Giffen added his artistic talent and creative eye to both the DC and Marvel universes and is best known for writing and illustrating Legion of Super-Heroes in the 1980's and 1990's. He co-created DC's Lobo and the Jamie Reyes' version of the Blue Beetle, as well as illustrating on the Mega Men.
One of Giffen's most famous characters was Rocket Raccoon, star of Marvel's Guardians of the Galaxy movie series. Along with writer Bill Mantlo, Giffen helped to introduce back Rocket back in the 1970's in the pages of Marvel Preview.
Known as a man with an easy smile and ready to laugh, Giffen's humor endured until the very end. He produced a weekly podcast called, I'm Not Dead Yet! and true to form, Giffen got the last laugh.
As shared by The Guardian, "A message breaking the news, thought to have been pre-penned by Giffen himself, appeared on his  pages on Thursday morning."
As shared by bleedingcool.com, tributes to Giffen have been pouring in, with over fifty comic book creators and fans offering their fond memories, sharing in the love of his work, as well as well wishes and support to his family.
According to a post from his family on Facebook, on October 9th, Giffen died of a stroke at his home in Virginia Beach, Virginia.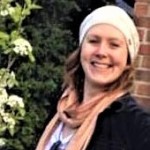 An avid book reader and proud library card holder, Angela is new to the world of e-Readers. She has a background in education, emergency response, fitness, loves to be in nature, travelling and exploring. With an honours science degree in anthropology, Angela also studied writing after graduation. She has contributed work to The London Free Press, The Gazette, The Londoner, Best Version Media, Lifeliner, and Citymedia.ca.