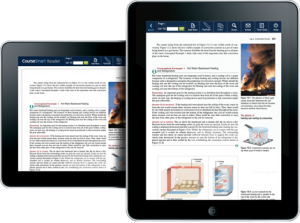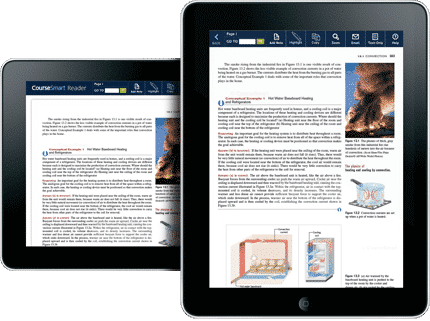 With so many entities in the academic arena offering new insightful features at this year's International Consumer Electronics Show, it may be hard to keep up with the innovations, especially as several companies have found new ways to improve upon digital textbooks by harnessing analytics on how students interact with the information found in e-textbooks. CourseSmart, a leading educational services platform, spoke with GoodeReader about what its beta pilot program can do for learning outcomes.
"CourseSmart Analytics is designed to give faculty and administrators key insights into how their students are using their textbooks in order to meet their goals," said Cindy Clarke, VP of Marketing for CourseSmart. "We developed CourseSmart Analytics based on a strategic position. We wanted to make sure that we helped administrators and faculty with the goals they're trying to achieve, like cost savings, student retention, and helping to drive student outcomes."
Similar to other platforms unveiled this week for education, CourseSmart Analytics measures student interaction with the text in terms of page views, time spent actively interacting with the text, how much content was annotated or highlighted, and more. Unlike some platforms that relay that information to the consumers, CourseSmart intends for the data to help those stakeholders higher up to make informed curricular choices.
"We feel the instructors are certainly a stakeholder and we anticipate the instructors will actively use the school, especially at the schools that are taking part in the beta program. We have now enlisted nine institutions to take part in the beta for the spring term, and they are very excited to see how they can leverage the insights from the analytics to help drive greater success, to help identify at-risk students very early on so they can make sure the students are able to complete the class. Administrators will use it to look across the campus and see how students are using the materials and which are the most engaging materials. They can use that to help decide which materials will be used on campus."
One other key stakeholder who may benefit from the data collected in the CourseSmart Analytics platform are the textbook publishers themselves. They will get a more accurate picture of what types of content the students effectively interact with, as well as which portions of their titles were not as well received. This will enable them to maximize their content to provide the best educational value to students and allow faculty and administrators to select texts that have been accurately proven by measured student use.
"There is a great demand in the education space for data and analytics. We made a strategic decision to target with the initial roll-out of our analytics package the faculty and administrators, targeting further up to begin with the group that would have the greatest impact to meet their goals."
Mercy Pilkington is a Senior Editor for Good e-Reader. She is also the CEO and founder of a hybrid publishing and consulting company.