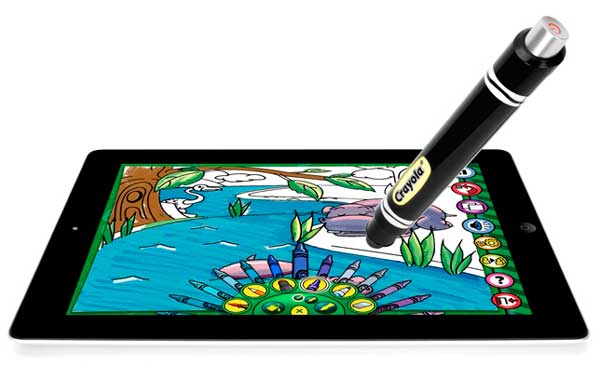 Crayola has been known for decades for its crayons and markers, but in the last several years the children's art supply manufacturer has been branching out with more and more amazing creative tools for kids. Earlier this year the company developed an app with Griffin Technology that allowed kids to color with their fingers or with an optional iMarker stylus on tablet devices, but that app had a lot of competition from a multitude of free and paid drawing programs for small hands.
Now, Crayola has partnered with Ruckus Media Group to develop coloring ebook apps for both iOS, due to release in January, and Android, which will come out later in the year. Three titles for young children will launch at the onset to smartphones and tablets with more ebooks to follow later.
"What's intriguing about this partnership is the strength of the brands and our ability to work with children's authors and illustrators in partnership with Crayola to inspire children's creativity," said Rick Richter, Ruckus Media Group's President and CEO, in a press release. "Parents and children expect the highest level of quality in everything Crayola does — our intent is to delight and inspire kids in new and innovative ways."
Richter formed Ruckus Media just over a year ago after stepping down as president of Simon&Schuster Children's Books. The new global company has already forged partnerships with several major names in children's content to bring digital and ebook content to those companies' catalogs. A program is underway to develop e-content with Scholastic, the largest publisher of children's books in the world, through an imprint called Scholastic Ruckus that will create interactive enhanced ebooks for young readers. The app creator has also partnered with Hasbro to develop children's material based on its My Little Pony, Tonka, and Transformers lines of toys and entertainment.