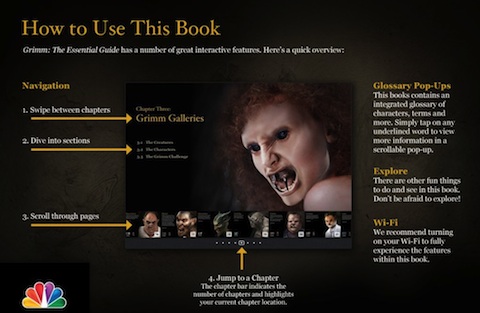 Last week, The Guardian ran an article about the introduction of "next generation" ebooks at this year's London Book Fair. Publisher Faber&Faber unveiled an updated, gaming-style edition of John Buchan's The 39 Steps, created with the help of The Story Mechanics, with enhancements like hand-created digital visuals of turn-of-the-century Great Britain, stop-frame animation, and the ability to unlock achievements throughout the book.
But what was actually more interesting than the news of the release of the book was the reader comments on the article itself. It seems as though book lovers are still very devoutly divided on the concept of enhanced ebooks.
While supporters of the new digital format are intrigued by the visuals, archives of information that builds the back story, and the opportunity to revive older works of literature for a new audience, outspoken critics of the concept commented on the superfluous "bells and whistles" that interactive ebooks carry. The video game concept of a book was less than appealing to some, while others were not impressed with what they considered to be distractions that would pull the reader out of the book.
To some, it seems that interactive ebooks do have their place in reading, but perhaps not in fiction. Science and academic books seem to be an appropriate recipient of the features that enhanced ebooks can offer, while fiction fans pointed out that the writing itself should carry the reader into the setting instead of relying on immersive graphics or embedded soundtracks.
Regardless of where the fans feel interactive ebooks should go, the developers of the content are making continuous improvements to the concept. The original ebooks that came packed with distracting hyperlinks that took the reader out of the book to find more information are being replaced with books that incorporate the features into the story framework while still allowing the reader the option to see the content or not. Embedded videos no longer have to take the reader to YouTube to view them, but still afford the reader the choice of playing the video or not, while book soundtracks that were newsworthy a couple of years ago are less prevalent in some of the new concepts.
Wherever the divide over enhanced ebooks falls, the capabilities are improving and hopefully serving to bring in new readers who wouldn't have otherwise bothered with a "words on a page" title. For some readers, though, the enhancements only serve to alienate the consumers who prefer to interact with books through their imaginations.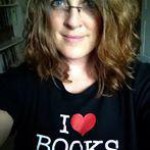 Mercy Pilkington is a Senior Editor for Good e-Reader. She is also the CEO and founder of a hybrid publishing and consulting company.