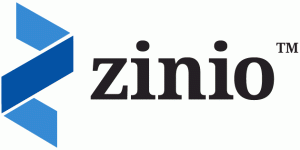 With the rise in popularity of digital magazines, consumers have still missed out on the perks that go along with print subscriptions. Aside from the ability to bundle their subscriptions, digital subscribers can now take advantage of some of the offers like subscription gifting, renewal incentive pricing, and discounts on other titles for being a subscriber of a similar magazine. A recent announcement from Zinio has opened up those options for subscribers.
"It's been really interesting because in the print world the publishing industry has built such a great history of benefits and features, but for some reason when everyone went digital, that didn't come with it," explained Zinio's Chief Marketing Officer Jeanniey Mullen in an interview with GoodeReader. "That bundling and price incentives are now there. It's so early that we still consider the digital consumer experience to be in its early stages, but there are so many people exploring what the digital magazine experience can do for them."
"We focus on understanding what people are purchasing when they buy with Zinio. We can see what other titles customers are likely to purchase once they subscribe to one title, so it helps us make connections for the publishers. We really love doing that because what we see from the consumers' side is we're building relationships and allowing consumers to explore their passions through their magazines."
Zinio currently supports over 6,000 magazine titles from every country and recently announced it had made its 1000th fully interactive digital issue.
"There are about five demographics of magazine readers. The oldest demographic of magazine subscribers really want the magazine the way they remember it, all the way down to millennials who've never seen a magazine other than what they're seeing on a tablet with the features. We've had to work very carefully with publishers to strategize on what kind of features are best for their target audience. No other digital magazine platform had reached that 1000 threshold."