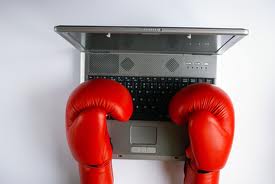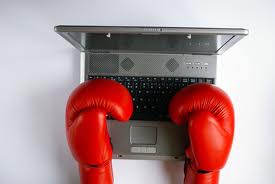 GoodEReader.com has published several updates on the state of spam and pirated ebooks that have been flooding the online retail bookseller sites, many of which are nothing more than PLR or outright stolen content, pasted into a converter, sometimes without even bothering to change the title or cover design. It's a problem that some in the digital publish industry fear may lead to a drop in popularity and therefore, sales, of ebooks.
Several digital distribution sites have spoken out on how hard they work to filter out fraudulent texts, and have so far pointed to that as the only way to currently stop would-be book thieves. Ironically, one of the icons of the ebook world, Amazon.com's Kindle store, has made it easy and lucrative for these thieves to publish and profit from their activities by the very fact that the Kindle store is so simple to use and so welcoming of self-published authors. The business model that has made it the ideal location for genuine authors might be the downfall of the industry.
Unfortunately, for a site which processes as many user-uploaded ebooks as Amazon, the overseeing and authentication of ebooks would be nearly impossible, requiring a massive manpower team to do nothing but spot check every title. Until the technology to catch fraudulent texts without this human intervention is available, it will be up to the readers to make wise ebook purchasing choices. Otherwise, the publishing and distribution platforms may be forced to tackle this issue another way.
"We're not experiencing this to as much of a degree as is seen on major retail sites like Amazon," acknowledges Brian Felsen, CEO of BookBaby. "The reason is that our $99 upfront fee keeps many of the scammers away. We also do a pre-flight to catch titles like these (though some will go through), and because we keep nothing from the back end and pay authors 100% of their earnings, we have no incentive to let titles slip. On the one hand, I'd like to see retailers like Amazon tighten their grips on this type of behavior, because the spam issues is small for our authors/genres but growing; on the other hand, I wouldn't want to see retailers turn into gatekeepers and increase their controls of content and implement varying forms of censorship."
Essentially, BookBaby, has found that charging legitimate authors an upfront fee to process and distribute their ebooks may cause some to ultimately opt for one of the sites that makes its profit out of royalties rather than pay an initial investment; however, this same business model means that spam and piracy can be kept to a minimum as get-rich-quick scammers are loathe to shell out the upfront cost.
The authors, publishers, and distributors who are fighting this diligently are trying to prevent the current positive tide of ebook enjoyment from turning when consumer readers are finally fed up with wading through the spam. A last resort option considered by some of the ebook distribution sites is to withhold authors' payments for a longer specific amount of time, basically trying to make it unprofitable for the would-be thieves and therefore not worth their time. The sites have been reluctant to do so for the obvious reason, the real punishment would fall on the authors who are simply trying to bring their works to the reading public.

Mercy Pilkington is a Senior Editor for Good e-Reader. She is also the CEO and founder of a hybrid publishing and consulting company.