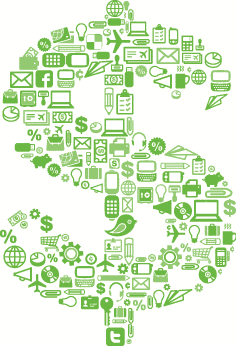 While some publishers have noticed a leveling out on their digital sales, especially following circumstances like the hype over a particular ebook decreasing and causing a resulting minor drop in digital sales, others are still reporting record increases in revenue from digital publishing. According to an article from Journalism.co.uk, Future Publishing has recently seen a thirty percent increase in digital sales, thanks in large part to growth in the various platforms it sends content to.
And with over 100 digital editions for tablets, as well as the recent growth in the Apple Newsstand platform, it's no wonder the Future has seen this increase. The UK's largest distributor of digital magazine content outside of the country sells comfortably more than two million magazines monthly.
Part of the draw of Future Publishing's content is the niche markets it caters to, as well as the fact that those markets may include readers who are already so technologically inclined and have therefore embraced reading periodicals on their tablets. Titles like Total Film, Bike Radar, Games Radar, and Digital Camera lend themselves well to the full-color format of digital publishing to tablets, but also invite a readership that may be more prone to own digital devices already.
Interestingly, Journalism's article on Future Publishing's revenue hike indicated that the publisher is seeing as much as 44% of its ad revenue coming from its digital editions over its print editions, something that not many US-based newspapers have accomplished yet, especially as concerns still continue from advertisers about how much time digital readers actually spend interacting with the ads when they are a finger-swipe away from being overlooked.
The article went on to point out that Future's growth in the US is climbing by an incredible 70% to include 50 million views per month, a feat that CEO Mark Wood attributes to a greater focus on reaching out to potential audiences through social media.
Mercy Pilkington is a Senior Editor for Good e-Reader. She is also the CEO and founder of a hybrid publishing and consulting company.