Over the past six years when the Kindle, Kobo and Nook became popular many people thought that print was doomed and that the vast majority of us would be reading e-books. It looks like e-books were merely a passing fad and many people have switched back to print.
Preliminary figures from the Association of American Publishers found that sales of e-books for trade publishers fell 14% in 2015 compared to 2014 and accounted for 20% of overall trade book revenue, down from 23% in 2014. Going beyond AAP's member publisher sales performance, the Codex Group's April 2016 survey of 4,992 book buyers found that e-book units purchased as a share of total books purchased fell from 35.9% in April 2015 to 32.4% in April 2016. The Codex survey includes e-books published by traditional publishers and self-publishers and sold across all channels and in all categories.
Meanwhile in the United Kingdom, the Publishers' Association confirmed that digital content sales fell last year from £563m to £554m. After years on a plateau, physical book sales turned up, from £2.74bn to £2.76bn.
Waterstones, the United Kingdom bookseller, announced in late 2015 that they are no longer going to carry Kindle e-readers. CEO James Daunt said there had been no sign of a "bounce" in Kindle sales, so the company was "taking the display space back" to use for physical books instead.
Why has our love affair with e-books started to wane? The primarily reason is the price. The big 5 publishers, which includes Penguin/Random House, Macmillan, Simon and Schuster, Harper Collins and Hachette implemented a new pricing mechanism that has seen the price of e-books increase from $9.99 to $14.99, or even $17.99.  Many people have lamented they are buying less because of the high prices.
e-Readers have also increased in price and are driving people to hold onto older devices. The Amazon Kindle Oasis retails for over $299 and costs over $350 in Canada and the brand new Kobo Aura One costs $249.
I also think that e-books are inherently flawed because they have fewer spatial landmarks, making it harder to concentrate. There have been numerous studies that that been conducted that say it is harder to concentrate when reading an e-book and this inhibits reading comprehension,  because our brains cannot properly pause and digest what we are reading.
When e-books first started getting popular I told every serious reader I knew that it was worth it for them to buy an e-reader and buy digital. You could read more and save money. In 2016, the opposite is true now, I can walk into an Indigo bookstore and save 40% off of the hardcover price a week after the book came out and it is cheaper than buying the e-book.
Have you switched back from e-books to print? What are the primarily reasons you have done so?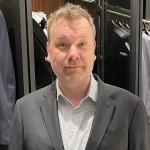 Michael Kozlowski has written about audiobooks and e-readers for the past twelve years. Newspapers and websites such as the CBC, CNET, Engadget, Huffington Post and the New York Times have picked up his articles. He Lives in Vancouver, British Columbia, Canada.